Editor's Pick
---
Collaborative robots introduced
01 August 2018
Motion Control Products has introduced the Elfin series of collaborative robots to support the automation procedures associated with repetitive tasks.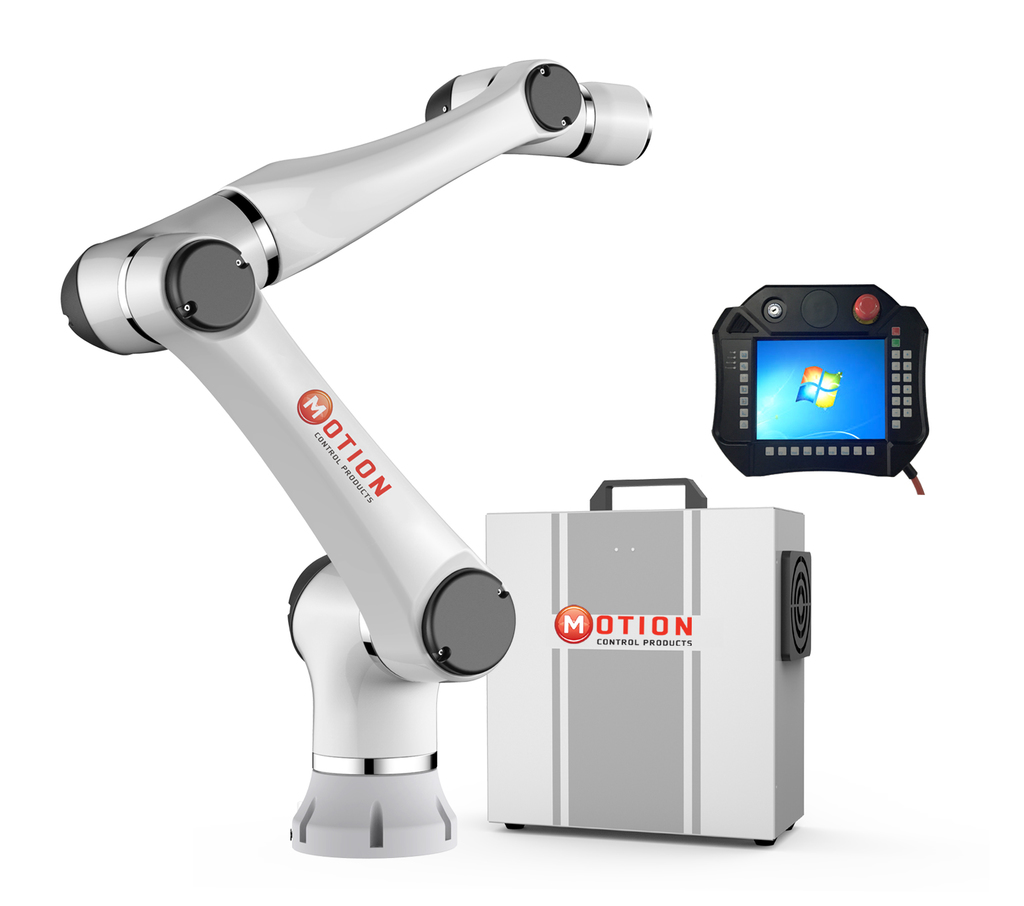 The Elfin robot arm system integrates the motors, harmonic gearboxes, brakes, feedback devices/sensors, drives and cables into a compact structure. This achieves high precision and flexible automation control in 6-axis of rotation, each with a full 360˚ of movement.
The cobots feature high accuracy positioning up to ±0.05mm with the speed up to 90 degrees per second. It has a default force setting to ensure that it will automatically stop when encountering an unexpected obstacle.
Weighing from 17 to 40kg with a standard working load capacity of 3kg (Model E3), 5kgs (Model E5) and 10kgs (Model E10), units are compacta and easy to programme via a control panel.
Motion Control Products are available to support the user through correct specification, commissioning and training if necessary, thus ensuring that the collaboration in the work-place is optimised and safe. Our technical staff can also provide customers with an accurate payback period, which is often surprisingly fast. This can then relieve existing manual staff from often dull, repetitive tasks to enable them to support the company in more challenging roles.
The three robot arms are desktop or surface mounted system, and have a working range up to a maximum of 1000mm and a working life of 35000 hours. Typical examples of where you can consider the use of collaborative robots would include pick and place, screw driving, painting, polishing, welding, palletising/packing and assembly and more. The product conforms to ISO/TS15066 and can be safely used alongside your workforce with no safety guarding once a risk assessment has been completed.
OTHER ARTICLES IN THIS SECTION