Home
>
Eplan & Cideon opening their virtual doors
Editor's Pick
---
Eplan & Cideon opening their virtual doors
09 May 2018
On 15th May, Eplan and its affiliate Cideon are hosting their third virtual trade fair on future-oriented engineering trends. The virtual trade show stand includes a digital representation of the joint appearance at this year's Hannover Messe.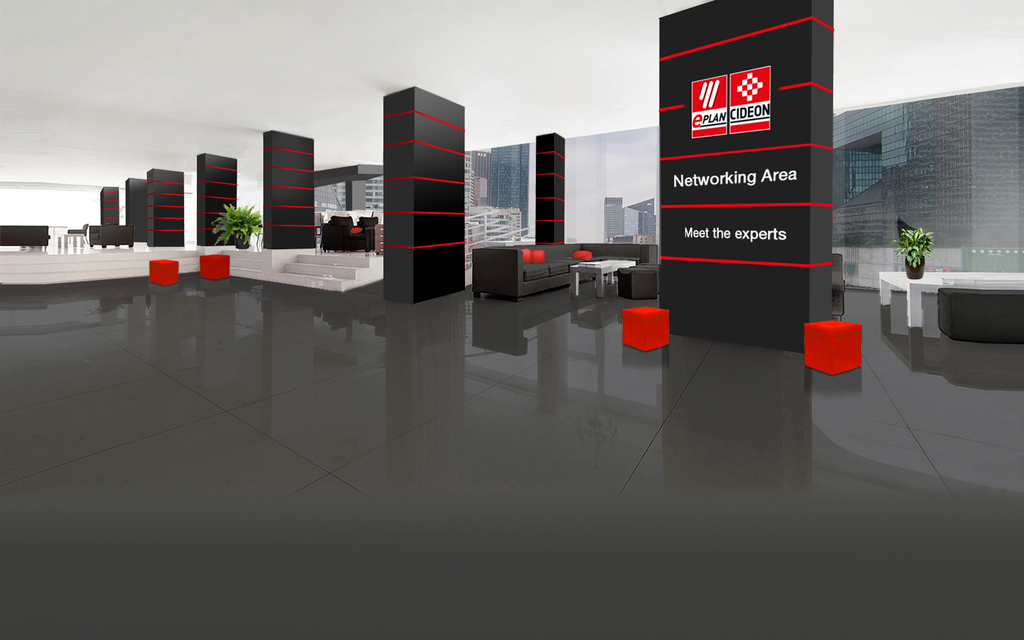 The virtual tour will encompass informative presentations, live demonstrations of the newest software versions, not to mention the opportunity to chat with experts around the world and to network with other users.
"Connectivity for your digital engineering" was Eplan's slogan for this year's Hannover Messe, and it will also be the motto for the upcoming virtual fair on 15th May, from 8:00 am to 8:00 pm, when Eplan and Cideon will offer attendees a digital platform to find out more about the newest developments in engineering and to explore joint projects together.
Eplan and Cideon will for the first time be creating a digital twin of their joint trade show stand from the Hannover Messe that will be integrated into their virtual event. Customers and potential clients will additionally get the opportunity to listen to live presentations about efficient engineering, become familiar with new functions during software demonstrations, and get useful tips in chats with experts or with other users.
The virtual trade fair will run for a total of twelve hours in order to cover as many time zones around the world as possible, and is being held in English. Eplan and Cideon specialists from all around the globe will be online and can provide individualised advice in many common national languages.
In order to provide attendees with a structure for the variety of topics, Eplan and Cideon's actual 420-square-metre trade show stand at the Hannover Messe was filmed and digitally processed. Those who are unable to come to Hanover in person or who wish to follow up with more in-depth information can very easily explore the 360-degree stand simulation from their own computer, tablet or smartphone.
The trade main focus will be Eplan Platform's coming version 2.8, which is now heading to the cloud with a newly developed service. The innovations for the Eplan Platform's individual components and the advantages of cloud-based applications will be examined in detail. Furthermore, visitors can expect interesting product presentations with practical relevance, for instance about future-oriented solutions such as Eplan Cogineer, Syngineer and Eplan Data Portal.
Along with examples for innovative use of Eplan software, the virtual fair also offers customers and partners plenty of space to network and talk shop. The success speaks for itself: For the secondvirtual fair last year, Eplan and Cideon had around 950 registrations from 70 countries.
Register at www.eplan.de/virtualfair
RELATED ARTICLES
No related articles listed
OTHER ARTICLES IN THIS SECTION