HVAC controllers
21 September 2018
Featuring soft start and alarm conditions sensors which cover phase loss, fuse failure, device failure, over temperature and temperature sensor error, United Automation has introduced new feature rich 30 and 36kW HVAC controllers.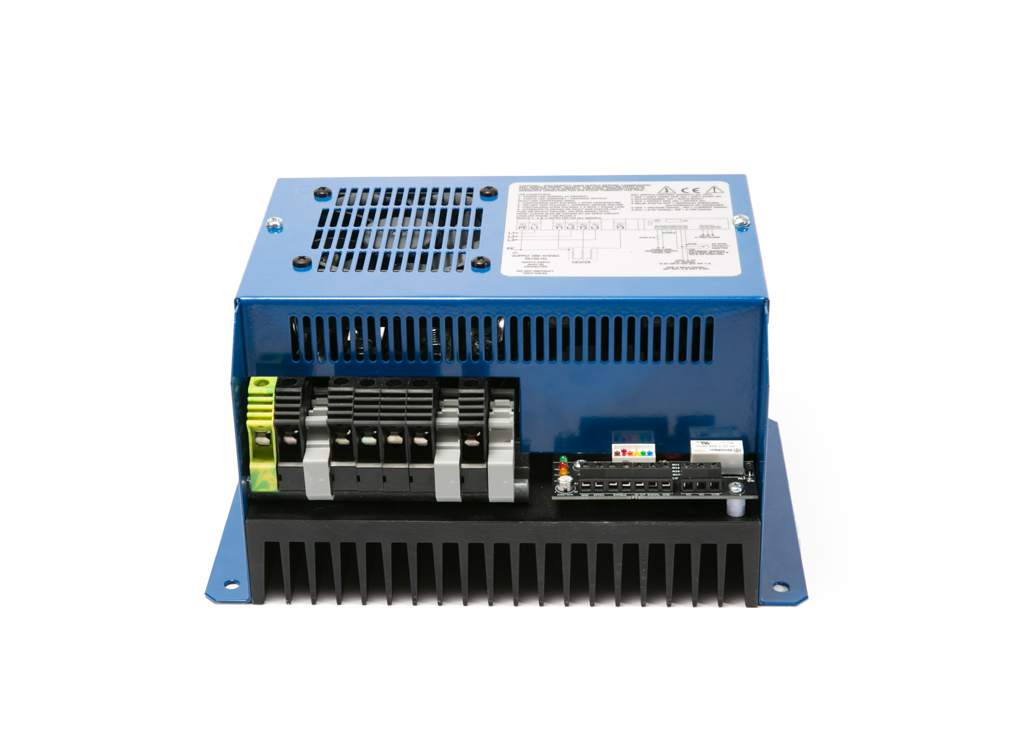 The PR3-E S/SP/SPM range of thyristor stacks provide full, seamless control of three phase resistive loads using a two thirds control technique.
The PR3-E burst firing control stacks use fast pulse, zero volts switching technology to minimise flicker and eliminate RFI problems. The controllers also incorporate an automatically resetting temperature trip, integral semiconductor fuses, and an integral volt free trip/enable input for wiring of an external thermal trip.
Suitable for 3-wire, 3-phase floating-star or closed-delta configured resistive loads. This includes the Heating, Ventilating and Air Conditioning (HVAC) market for heater batteries and air curtain applications, but also for furnaces, ovens, dryers and hot plates. Stand
OTHER ARTICLES IN THIS SECTION