Editor's Pick
---
Imaging & vision handbook
22 November 2018
Containing over 450 pages of the latest information on machine vision technologies, together with up-to-date information on products and suppliers, Stemmer has published the latest edition of its Imaging and Vision Handbook.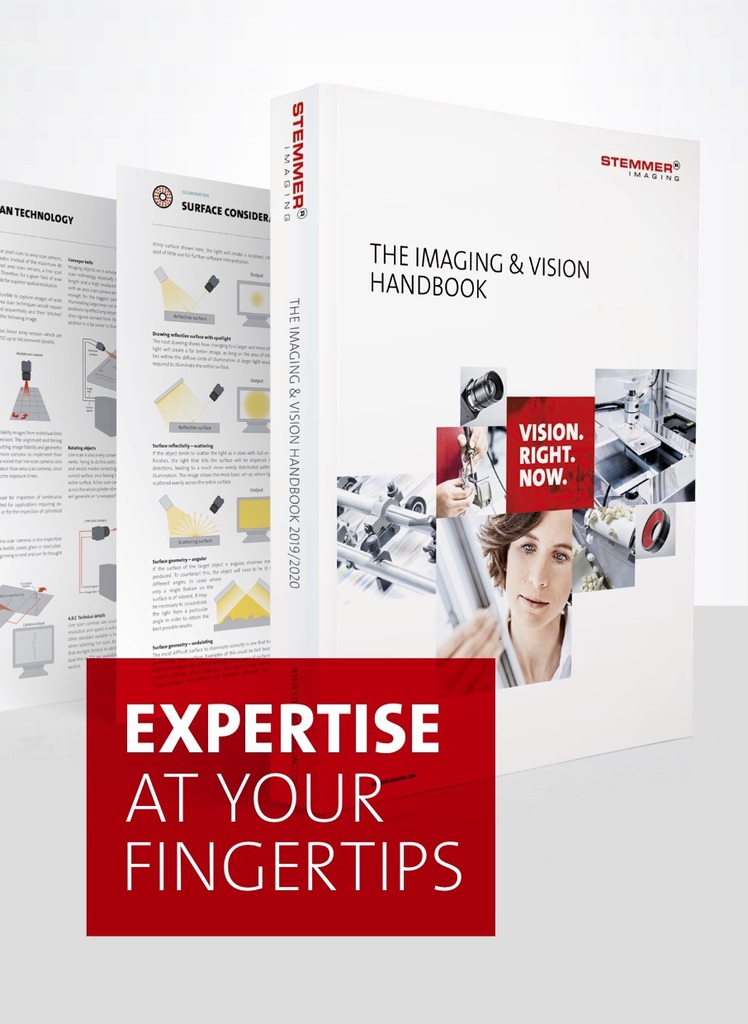 Put together by Stemmer's vision experts, sections cover the fields of illumination, optics, cameras, frame grabbers, software, cables and systems.
This latest edition is designed help the reader get practical answers to machine vision questions such as:
Which applications require intelligent cameras? When are PC systems more suitable?
How do lighting angles and colours affect test results?
How do I select the perfect lens for my system?
Which camera technology and which model is best suited to my application?
FireWire, USB, CameraLink, CoaXPress or GigE Vision - which interface offers the most benefits for my individual application?
Which software can handle my problem reliably with a minimum of effort?
Comprehensive graphics, and clearly designed tables make vision concepts much easier to understand, while the product sections contain comprehensive technical data to facilitate choosing the best components.
A free copy can be ordered from www.stemmer-imaging.co.uk/en/order-the-imaging-vision-handbook
OTHER ARTICLES IN THIS SECTION