Editor's Pick
---
Latest 3D metal printers
22 November 2018
The DMP Flex 350 and DMP Factory 350 are latest additions to 3D Systems' proven DMP metal 3D printing platform, designed for volume production of critical components for industrial applications. In addition, the company introduced a new aluminum alloy material - LaserForm AISiMg0.6(A) - designed to produce strong, lightweight, parts without the need for casting.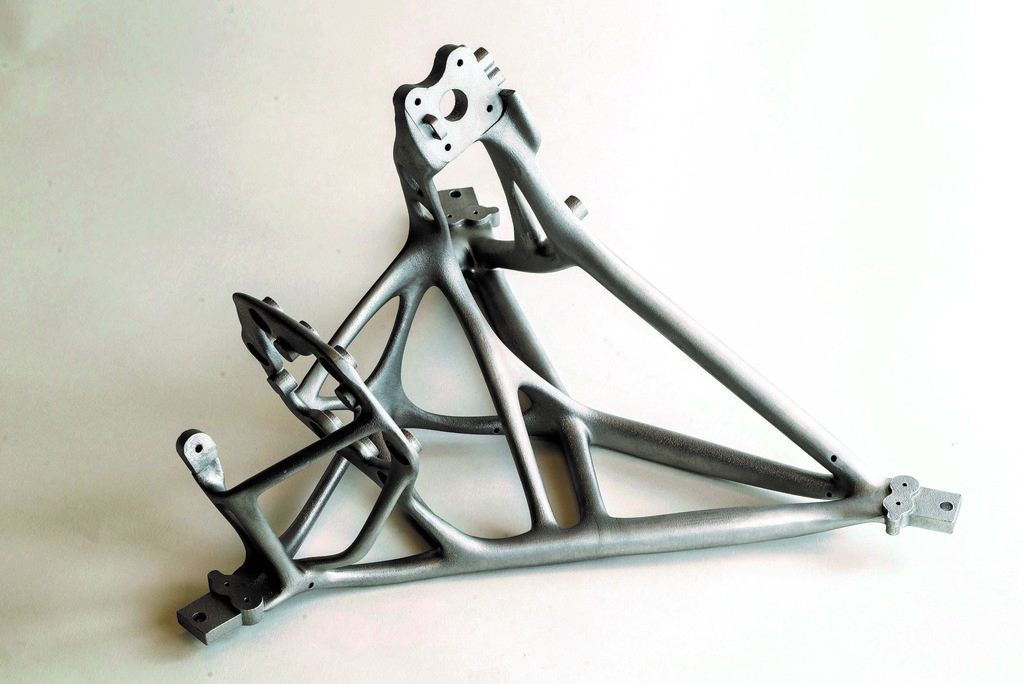 The DMP Flex 350 and DMP Factory 350 are engineered for robust, repeatable 24/7 metal part production for R&D, application development and production. 3D Systems' DMP platform design enables customers to scale from the DMP Flex 350 to the DMP Factory 350 as their production needs evolve within their factory environment.
The DMP Flex 350 enables more efficient production of very dense, pure metal parts and includes improved gas flow technology for improved uniform part quality across the entire build area. Additionally, the DMP Flex 350's improved print productivity of 15% over previous model facilitates faster time to market with lower total cost of operation.
For enhanced ease-of-use for demanding production environments, the DMP Flex 350 can be field upgraded to the DMP Factory 350, which combines the same features and advantages of the DMP Flex 350 with integrated powder management.
An in-unit viewing panel enables visual inspection of the ultrasonic sieve to ensure incident-free operation. The DMP Factory 350 includes real-time process monitoring via 3D Systems' DMP Monitoring and allows customers to analyse and optimise parameters for higher quality final parts. Both the DMP Flex 350 and DMP Factory 350 are integrated with 3D Systems' 3DXpert 14, the only all-in-one integrated software solution for the entire metal additive manufacturing workflow.
Superior quality
Sharon Tuvia (1982) Ltd (Nes Ziona, Israel), a full-service provider of precision metal parts, using both subtractive and additive manufacturing methods, intends to use the DMP Flex 350 to produce topology-optimised brackets for aerospace companies as well as parts for commercial satellites. One of the primary reasons Sharon Tuvia selected the DMP Flex 350 is the superior quality of the final titanium parts.
Sharon Tuvia selected the complete DMP Flex 350 solution, comprised of metal 3D printer, software and material, to produce final titanium parts with superior quality. This includes 3D System's 3DXpert software which consolidates numerous software solutions into a single integrated solution, helping Sharon Tuvia dramatically shorten the design-to-manufacturing process.
"We challenged titanium parts produced on the DMP Flex 350 with a battery of external tests - evaluating elongation, stress, fatigue, micro-structure analysis, and other factors," said Ronen Sharon, CEO, Sharon Tuvia. "The LaserForm titanium parts performed without parallel. The results were especially extraordinary when checking for lack of fusion, also called incomplete fusion. Most parts produced using metal 3D printing technologies will reveal lack of fusion. When we tested the titanium parts from 3D Systems' DMP Flex 350, there was absolutely no lack of fusion."
Aluminum alloy
LaserForm AlSi7Mg0.6 (A) – a new aluminum alloy material – is designed to produce strong, lightweight parts without the need for casting, making it an ideal choice for parts that enable improved fuel efficiency for transportation and other weight-sensitive applications. In addition, the material's corrosion resistance, high-thermal conductivity and electrical ductility, as well as good 'weldability,' are well suited to such applications as housings, mould inserts, impellers and heat exchangers. This new aluminum alloy material is compatible with both the DMP Flex and DMP Factory 350.
OTHER ARTICLES IN THIS SECTION