Editor's Pick
---
Spring & wire component finishes
04 December 2018
In the specification of springs and other wire components, secondary processes and finishes can be an important consideration.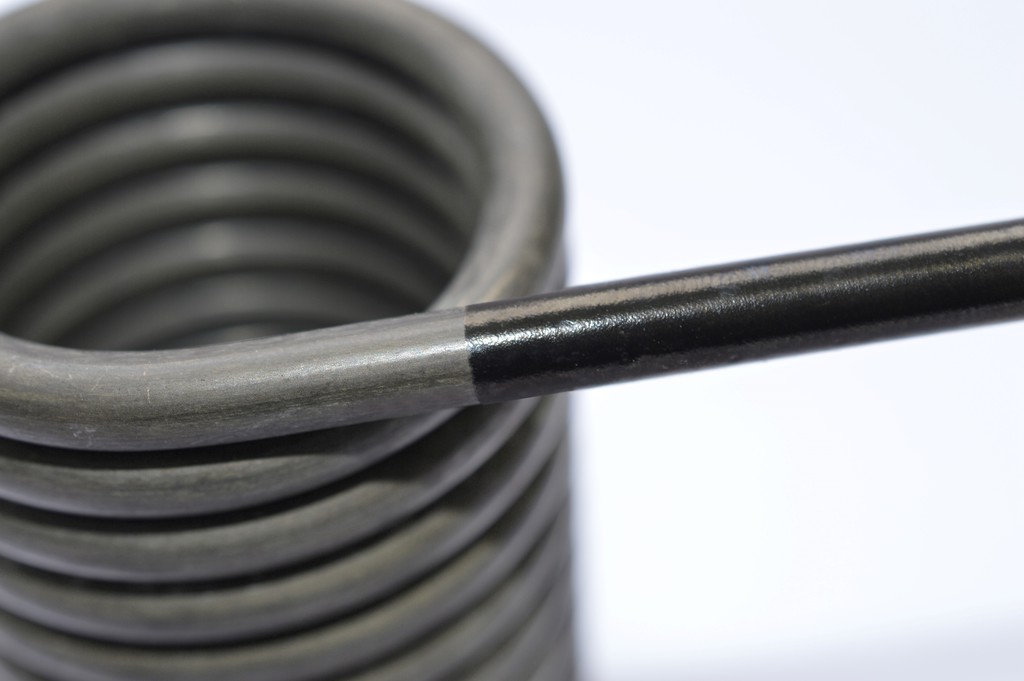 Plastic coating gives an aesthetically pleasing finish, but some plastic coatings such as Nylon PA11 or PA12 are hydroscopic, so they suck in water. An alternative is to paint the component, with electrophoretic painting and delta-tone finishing being two popular options. Electrophoretic painting is a very thin coating that can provide an aesthetically pleasing finish.
William Hughes employs a KTL-black electrophoretic process to deposit a shiny black, coating just a few microns thick on the spring – thin enough not to interfere with the functionality of the part. The coating can provide outside protection for up to 800 salt spray hours – enough to meet even some quite challenging environmental requirements.
High levels of corrosion resistance can also be provided by Delta-Tone finishing, also offered by William Hughes. This organic paint process is particularly suitable for wire components because of its flexible finish. It also has a low curing temperature, so there is no risk of changing the properties of the spring.
William Hughes can offer Delta-Tone finishing in a number of different colours, including red, green, blue, silver and black. Not only does this meet aesthetic requirements, it also enables components to be colour coded for easy identification in different applications.
Another useful process is passivation. Primarily a cleaning process, it is typically applied to stainless steel components to remove any particles that might remain on the component after machining or grinding, thus preserving the corrosion resistance of the part. Such is the quality of William Hughes' passivation process that the company has been awarded Nadcap accreditation for the supply of parts to the aerospace industry.
With the availability of a full range of secondary finishing and painting processes, William Hughes is well placed to advise on the most suitable finish for a specific spring application.
OTHER ARTICLES IN THIS SECTION