Editor's Pick
---
Compact linear rotary motor
14 June 2018
LinMot has announced a new advanced version of its combined Linear Rotary motor in a very compact form. The PR01 and PR02 series feature a linear motor, a rotary motor and force compensation for the vertical load mass integrated in a compact housing.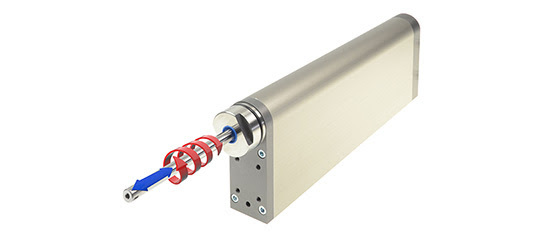 Available from Quin Systems, the drives can be positioned completely independent of each other or synchronized by means of a higher-level control system. With the help of the optional torque sensors, closure, assembly and bolting applications can be implemented very precisely within a narrow tolerance range.
The drive parameters and additional integrated sensors provide detailed information such as the vertical cap position, pressing or snap-on force, closing angle and torque. In many cases, this information simplifies or eliminates the need for costly subsequent testing or inspection.
Furthermore, the process parameters can be used for evaluation and logging of each individual product or the entire production. This gives the user full control over the process quality and allows deviations to be detected at an early stage. In addition, the traceability of each individual product, which is becoming increasingly important, is ensured throughout the entire production chain.
The new PR02 motor series is characterised by a new design in which the motors, including additional components, are integrated in a slim housing. In addition to the linear motor and the rotary motor, options such as a magnetic spring "MagSpring" or a torque sensor can also be installed. The MagSpring ensures that the weight force of the moving load is passively compensated and the torque sensor enables precise, reproducible and recordable capping processes like they are required in the pharmaceutical industry, for example.
This effectively prevents the axis from lowering when it is not energized. With the new design, the user benefits from the shortened installation length of the entire unit and the hygienic design with surfaces that are easy to clean.
OTHER ARTICLES IN THIS SECTION