AC upgrade
02 May 2013
As part of the refurbishment of two STS cranes at Puerto Cortés container terminal in Honduras, Emerson Control Techniques switched the electrical system from DC to AC and replaced the LV electrical equipment, the LV auxiliaries, the drives, the PLC and its devices and the crane control software.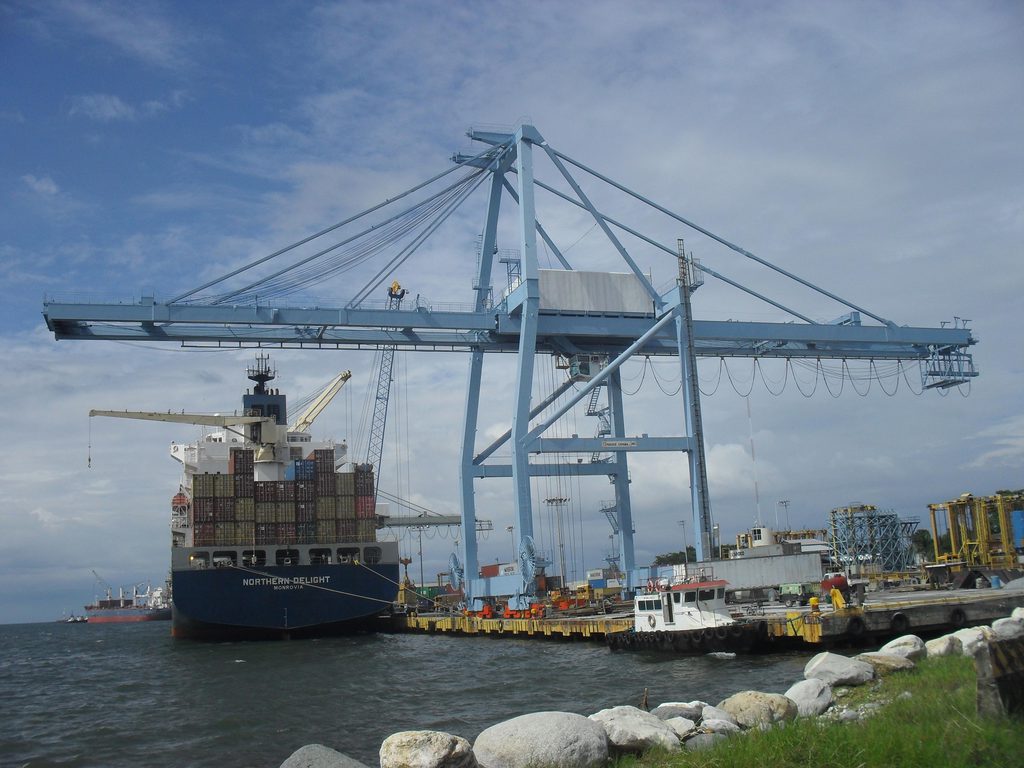 The drives installed on the crane were as follows: active front end – 4 x Unidrive SPMD 1423 (943 A); hoist – 5 x Unidrive SPMD 1423 (1200 A); trolley – 1 x Unidrive SPMD 1421 (180 A); boom – 1 x Unidrive SPMD 1421 (180 A); gantry – 2 x Unidrive SPMD 1421 (342 A).
The company has also replaced the crane's DC motors with AC FLS motors from sister Emerson company, Leroy-Somer. The motors included a 560kW AC hoist motor, a 55kW AC trolley motor, a 75kW AC boom motor and sixteen 11 kW DC gantry motors. All these motors are controlled by means of Unidrive SP digital drives connected via a Profibus and fibre optic network to a type S7-300 PLC.
OTHER ARTICLES IN THIS SECTION