Home
>
ABB merges drives & motors networks
Editor's Pick
---
ABB merges drives & motors networks
04 February 2014
In a move reported to create a new benchmark for technical advice, delivery, life cycle services and overall customer satisfaction, ABB has amalgamated its UK variable-speed drives and electric motors networks into a single brand identity.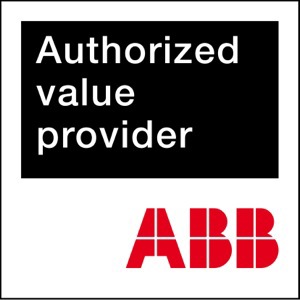 The former ABB Drives Alliance and ABB Motor Service Partner networks are now part of the Authorised Value Provider programme, a global initiative that, over time, will encompass more third party companies selling other products from the ABB portfolio.
According to ABB, the Authorised Value Provider network raises the bar in sales, support and services for drives and motors across the UK, providing technical expertise, product and service availability all under one recognisable, local branch structure. It extends across the entire life cycle of both products by providing services such as energy and productivity appraisals, installation, start-up and preventive maintenance.
"Industry is evolving at a fast pace and the demands of customers are changing quicker than ever," says Neil Ritchie, local business unit manager for ABB's drives and controls business. "The Authorised Value Provider programme marks the growth of the already successful ABB channel network into a bigger, better, stronger one; a network that is designed to meet the rapidly changing requirements of global business by providing consistent access to ABB products and services."
Companies joining the network need to have a viable business that has been involved with motor driven systems for several years. The company then needs to invest in dedicated internal engineers, sales personnel and service engineers; have suitable premises with a training facility and workshop; and agree stock levels and a joint business plan.
They then complete a series of rigorous training courses and exams and are given direct access to ABB engineers with expert knowledge in different areas. This training ensures that the high quality of technical support and product back-up, required by ABB customers, is consistent throughout Authorised Value Provider operations.
RELATED ARTICLES
No related articles listed
OTHER ARTICLES IN THIS SECTION