Temperature monitoring for rotary kilns
27 April 2014
Raytek has introduced a new generation of CS210 system for non-contact temperature measurement and monitoring of rotary kiln shells.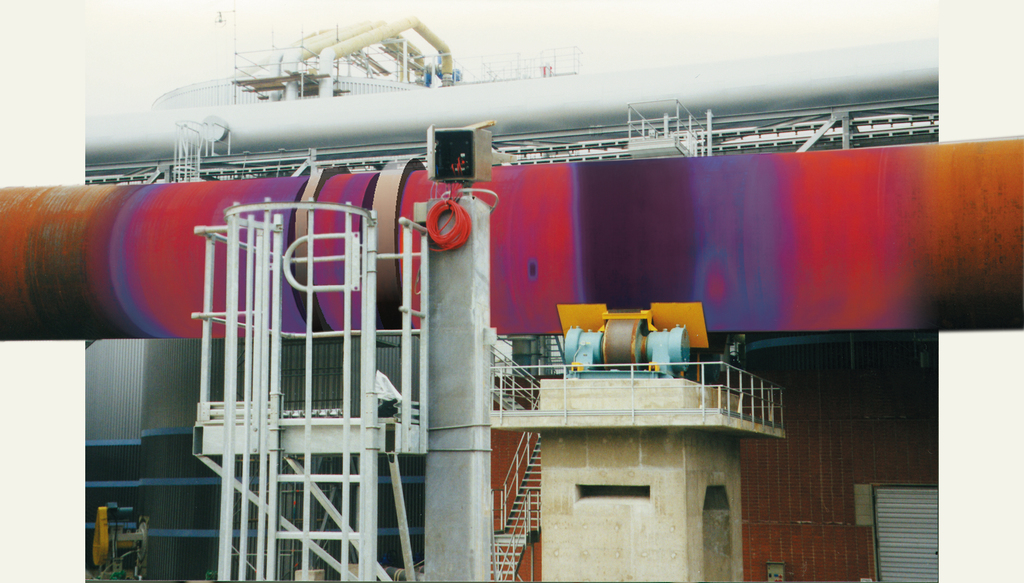 The modular system now integrates up to four infrared line scanners for monitoring long and difficult-to-access kilns. Additionally, point sensors cover shadow areas, for instance behind tyres.
Designed for rotary kilns exclusively, the software compiles all data to a complete thermal image. The upgrade also enables a real-time display of a 3D thermal image of the kiln surface, making refractory monitoring especially user-friendly.
Damaged and fallen bricks are quickly located, enabling users to initiate repair and avoid expensive production stops. The system provides a one-brick resolution and sends failsafe hotspot alarms.

OTHER ARTICLES IN THIS SECTION