Greater speed & torque control
15 October 2014
The motor control platform, direct torque control (DTC) – used extensively in ABB's variable-speed VSDs since 1996 – has been improved to bring even higher accuracy in motor speed and torque control, as well as the ability to control more motor types.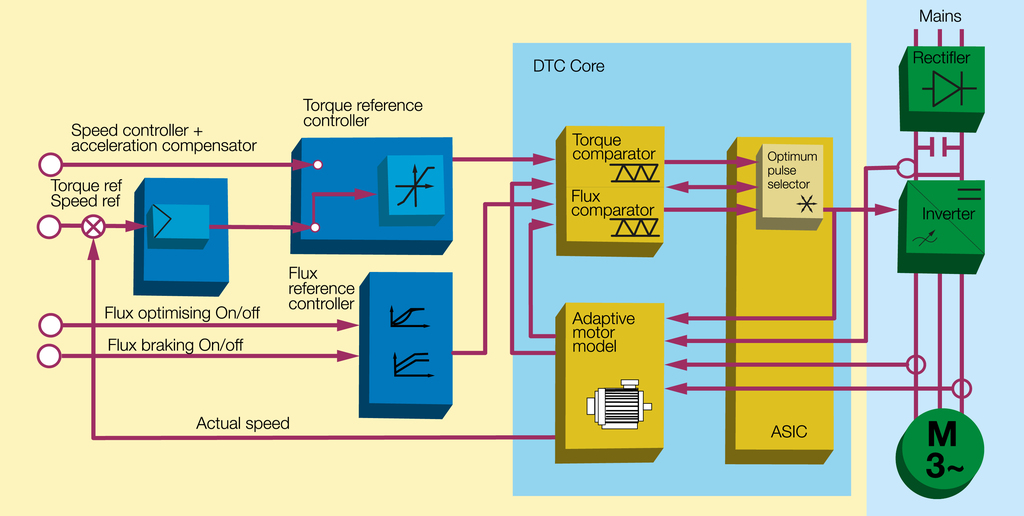 The fourth generation DTC provides enhanced performance in open and closed loop and a higher switching frequency. Speed and torque control accuracy have been improved, for both dynamic and static values.
Support for high speed motors up to 500Hz (as standard) and absolute encoder and resolver support are provided, while other improvements include more choice of identification (ID) set-up runs. These include highly accurate standstill ID runs, allowing the drive to identify the motor from its performance characteristics without the need to uncouple the motor from the load.
OTHER ARTICLES IN THIS SECTION