Efficient cooling
16 October 2014
German manufacturer of machine tools, SHW Werkzeugmaschinen, relies on the new "Blue e" generation of cooling devices from Rittal to exploit every possible efficiency potential in enclosure climate control on its 200t moving column milling machine, the PowerForce 8, which is used to mill wind turbine stators with an internal diameter of 6.5m.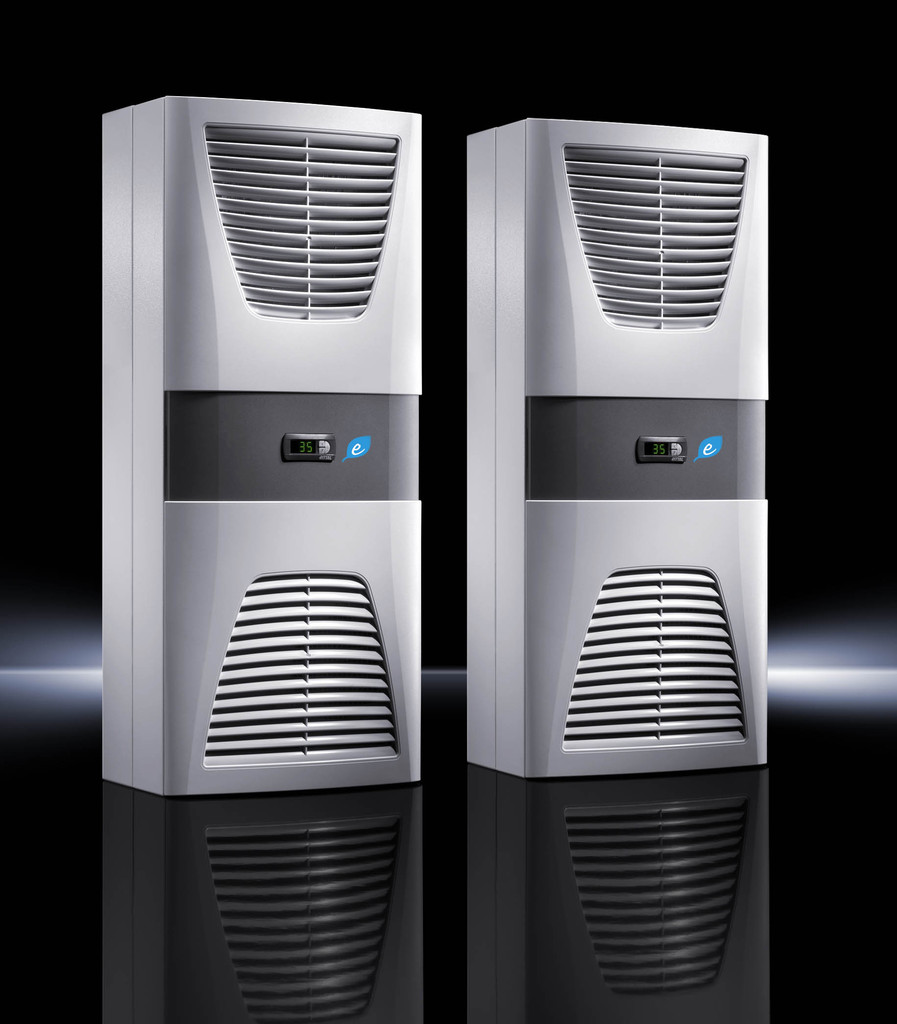 Consuming 45% less energy than the previous generation, the four wall-mounted devices installed on the machine provide cooling of the input and feedback modules for the axle drive, mains filters, chokes, disconnectors, contactors, relays and have a cooling output amounting to 16kW.
The refrigeration factor of 2.47 (the COP, coefficient of performance) results from the ideal interaction of all the components responsible for the cooling output, as well as from the design of the condensers, evaporators, cooling fins, pipe bends and all the other refrigeration components.
OTHER ARTICLES IN THIS SECTION