RS Pro IdeaWerk Pro 3D Printer
10 May 2016
IdeaWerk Pro from RS Pro is a compact 3D printer built to our high quality specifications.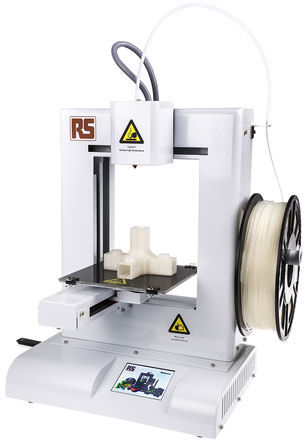 It is perfect for use with home projects as well as professional applications such as rapid prototyping initiatives. The IdeaWerk Pro uses fused deposition modelling (FDM) technology to quickly build complex objects from the bottom up. FDM works by heating a plastic filament to melting point and extruding it through a heated nozzle in progressive layers to "build up" an object.
Features:
Prints direct from a computer or USB flash drive
Highly accurate
Prints 95% of models successfully
Produces no toxicity, chemical pollution or smell
Quiet printing process
Modular construction means easy maintenance
Quality construction means high stability.
OTHER ARTICLES IN THIS SECTION