Home
>
WAGO expands robust automation system for extreme environments
Editor's Pick
---
WAGO expands robust automation system for extreme environments
16 November 2017
A variant of the WAGO-I/O-SYSTEM 750, the XTR range, is available to deliver I/O for industries and applications that are frequently required to withstand harsh conditions.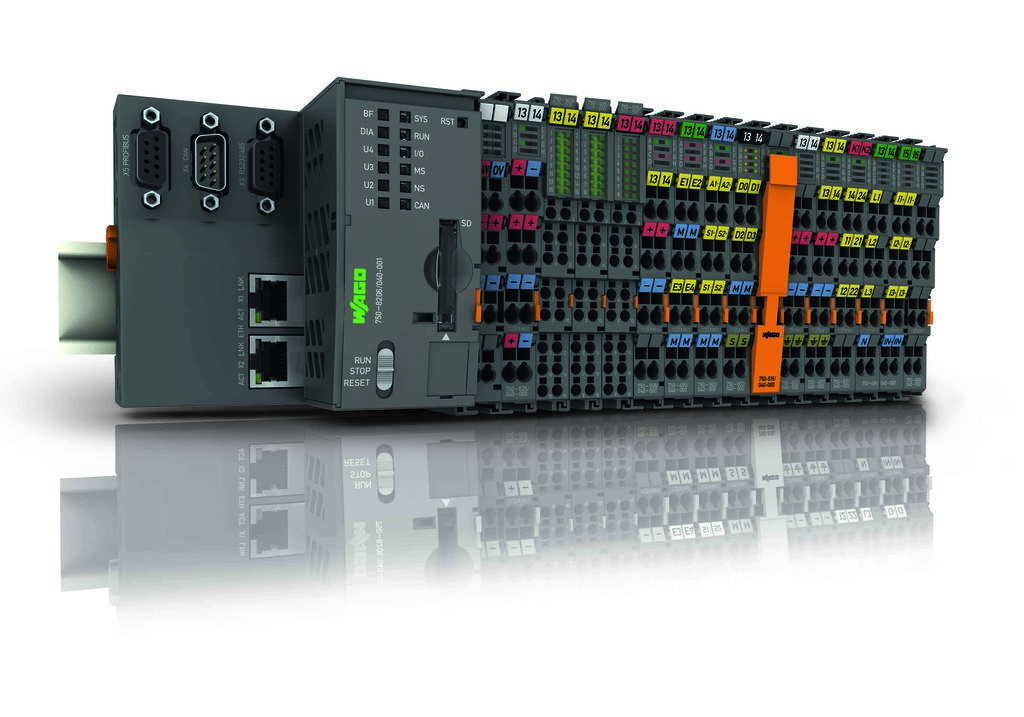 With high protections against environmental and electronic interferences, the system is suitable for hazardous areas such as underground, offshore, particularly hot or particularly cold environments, or environments that are subject to strong shocks and vibrations.
The range includes programmable fieldbus controllers, fieldbus couplers, digital and analogue inputs and outputs, and a wide range of communication, supply and segment modules tailored for particular industries and applications such as marine, renewable, petrochemical, rail and water.
Automation systems are increasingly being located in outdoor and remote locations where components are directly affected by widely fluctuating temperatures and weather conditions, for example wind turbines both on and offshore, or transformer stations. The XTR range provides comprehensive protections against harsh surroundings to ensure high system availability. With up to 16 channels in a 12 mm wide module housing, and no additional protective measures or external heating/cooling required, the system is highly suitable for situations and applications where cabinet or DIN-rail space is at a premium.
The XTR is protected against electronic interference with isolation up to 5 kV of impulse voltage, lower EMC emission of interference and higher insensitivity against EMC interference compared to conventional I/O systems. WAGO's push-in cage clamp connections mean that wiring is quick and easy, and that connections remain secure and protected against disturbances, even in unshielded areas.
For further info click here.
RELATED ARTICLES
No related articles listed
OTHER ARTICLES IN THIS SECTION