Editor's Pick
---
Weidmüller PROtop power supplies
16 November 2017
Weidmüller's PROtop power supply devices deliver a power supply for the most demanding of applications. Thanks to use of the latest Dynamic Current Limiting (DCL) technology, PROtop offers a very good dynamic range for the reliable triggering of circuit breakers and powerful motor starts.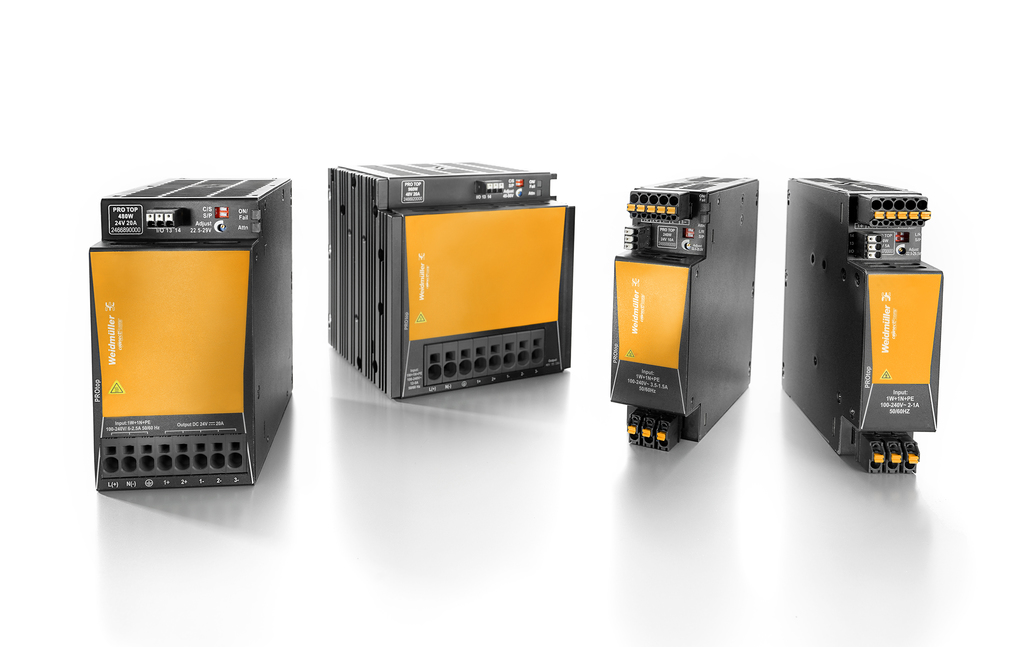 A high level of efficiency and a long service life help to save energy and significantly increase system availability.
The PROtop power supply solutions include the MOSFET O-ring integrated into the systems for the first time, which allows for the direct parallel connection of power supplies (n+1 redundancy) and eliminates the need for a costly diode or redundancy module.
PROtop is the ideal choice wherever reliability, durability and energy-efficiency are indispensable, for use in harsh environmental conditions, applications with extreme vibration and temperature conditions or where space-saving and cost-efficient concepts for redundant power supply systems are required.
There is a choice of four different operating modes: continuous short-circuit operation, short-circuit operation with switch-off, single operation and parallel operation. A range of different connections is available: pluggable PUSH-IN technology or screws for devices of up to 10A, or PUSH-IN terminals for devices of 20A or 40A. There is also the option of having circuit boards with protective coatings, for assemblies used in aggressive atmospheres, at temperatures of down to -40°C or at 100% humidity (non-condensing).
For further information, visit the Weidmuller website or call on 0845 094 2006.
OTHER ARTICLES IN THIS SECTION