Home
>
Polycarbonate control cabinets
Editor's Pick
---
Polycarbonate control cabinets
02 February 2018
Highly robust and resilient, light-weight, and almost maintenance-free; in all of these respects, ARCA IEC series wall cabinets made by Fibox from glass fiber-reinforced polycarbonate are offer advantages over standard sheet-metal housings, making them suitable for use in harsh and demanding indoor and outdoor applications.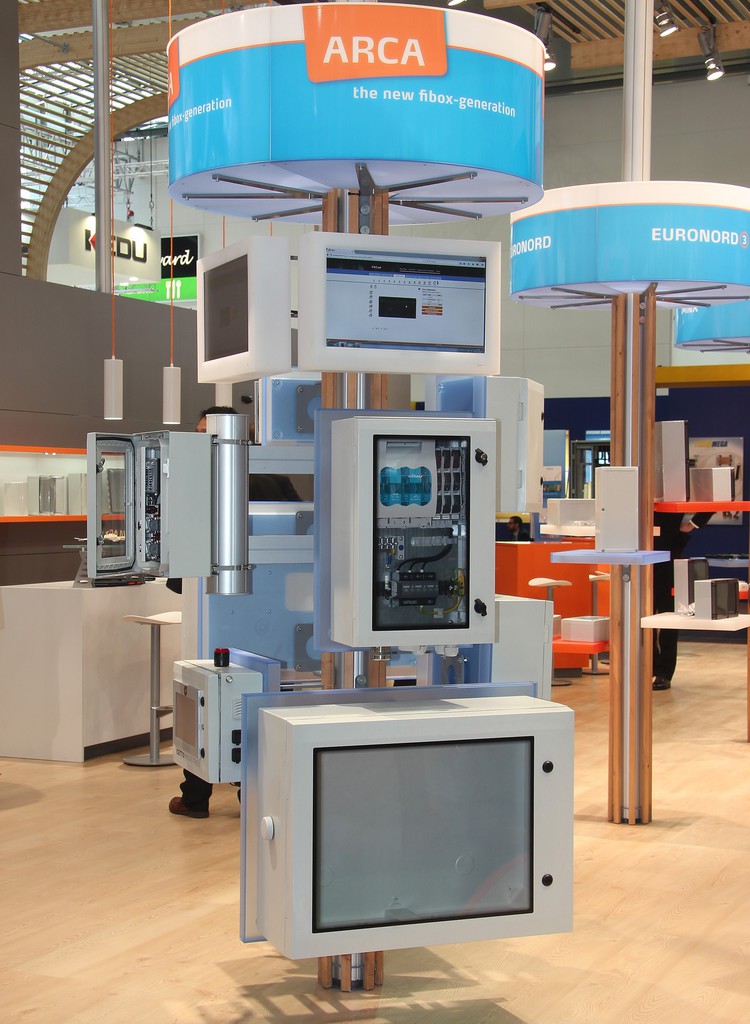 Moreover, while they may cost about the same, ARCA IEC enclosures are only around half the weight of sheet-steel cabinets, making them considerably easier to handle. The plastic housings with foamed polyurethane gaskets tolerate long-term exposure to temperatures between -40 and +80°C.
The vandal-proof enclosures maintain their high degree of IP66/67 ingress protection thanks to their top-rated IK09 impact resistance: they can take deformations, dents or dings that would seriously compromise the sealing of steel cases. Scratches are not a cause for concern either: while they can easily damage anti-corrosion coatings on other enclosures, they are irrelevant for polycarbonate housings. Holes for cable entry can be easily drilled. In addition, ARCA IEC cabinets come with protective insulation. Hence, unlike sheet-steel cabinets, they require no dedicated earthing.
RELATED ARTICLES
No related articles listed
OTHER ARTICLES IN THIS SECTION