Digital services platform
09 August 2018
ESAB Welding & Cutting Products premiered the new architecture and user interface for its Digital Solutions platform at Hannover Messe, the leading trade show for industrial technology and the leading global platform for Industry 4.0.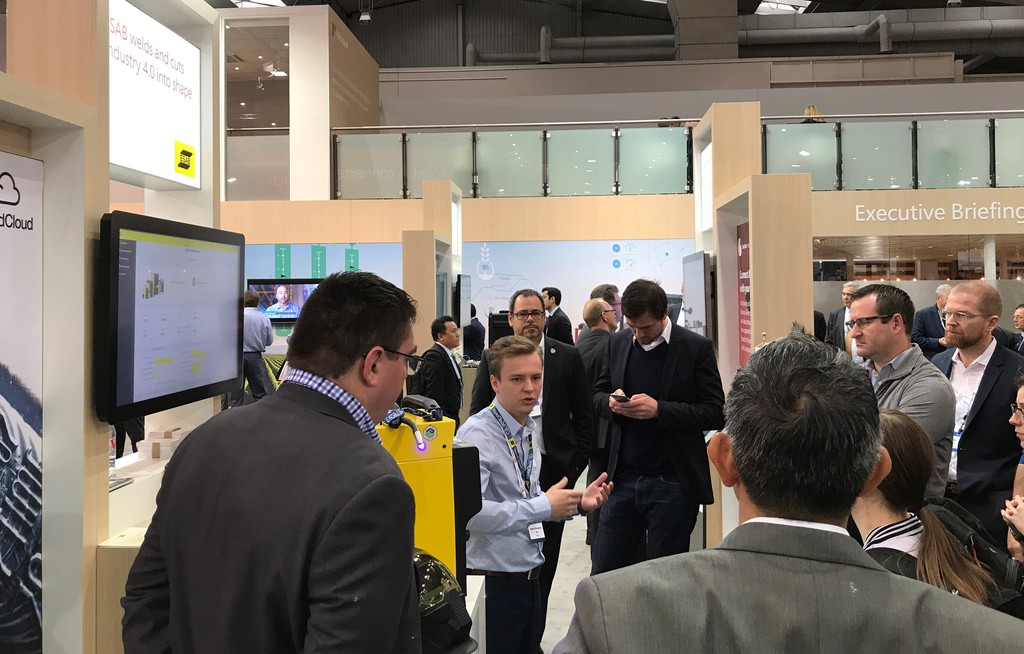 ESAB's Digital Solutions platform provides several capabilities — ESAB WeldCloud, ESAB CutCloud and more to come — that connect digital ecosystems for welding and mechanised cutting, respectively. At Hannover, with Microsoft, ESAB showcased the new architecture for ESAB's systems that allow for on-premise, hybrid and cloud based architectures.
For welding and cutting customers, ESAB provides digital methods of documentation (required by regulation in some critical applications), better views into productivity and a much richer ability to manage their physical assets. For instance, customers can subscribe to diagnostic analytic messages about the health of their welding power source.
"We're pleased to see ESAB's investment in Microsoft's cloud technology to enhance its digital platform," said Caglayan Arkan, General Manager, Worldwide Manufacturing at Microsoft. "The trusted Azure cloud platform, combined with ESAB's expertise in the welding industry, help our mutual customers tackle challenges and achieve their business outcomes even faster."
"Moving our services platform to Microsoft Azure and entering into this collaboration with Microsoft allows us to accelerate our technology development and provides us access to a wealth of resources," adds Mike Pantaleano, VP Data Driven Advantage, ESAB. "Microsoft's ability to bring architects, security analysts and deep data science knowledge into a conversation makes this relationship very important to us. When you combine those capabilities with ESAB's proven welding and cutting process knowledge, it really provides our customers the ability to springboard into tangible benefits of IoT and analytics."
The Microsoft and PTC relationships are with ESAB's parent company, the Colfax Corporation, and Colfax has selected these partners to provide capabilities across their entire family of companies and to be part of its own digital transformation.
"Microsoft and PTC have a proven and flexible architecture in a wide range of production environments and deployment patterns (on-premises, cloud, hybrid), allowing us to adapt to the realities of our customers' and our own business needs," says Ryan Cahalane, Vice President, Digital Growth, Colfax. "We have selected world-class partners for our solutions and will be deploying them in upcoming versions of other Colfax companies' solutions like Howden Group's UpTime digital platform."
OTHER ARTICLES IN THIS SECTION