Home
>
Easily automate PCB identification in SMT lines
Editor's Pick
---
ARTICLE
Easily automate PCB identification in SMT lines
16 January 2020
At Southern Manufacturing Brady will showcase its complete labelling solution for printed circuit boards that can reliability automate traceability and generate smart manufacturing data from SMD production lines.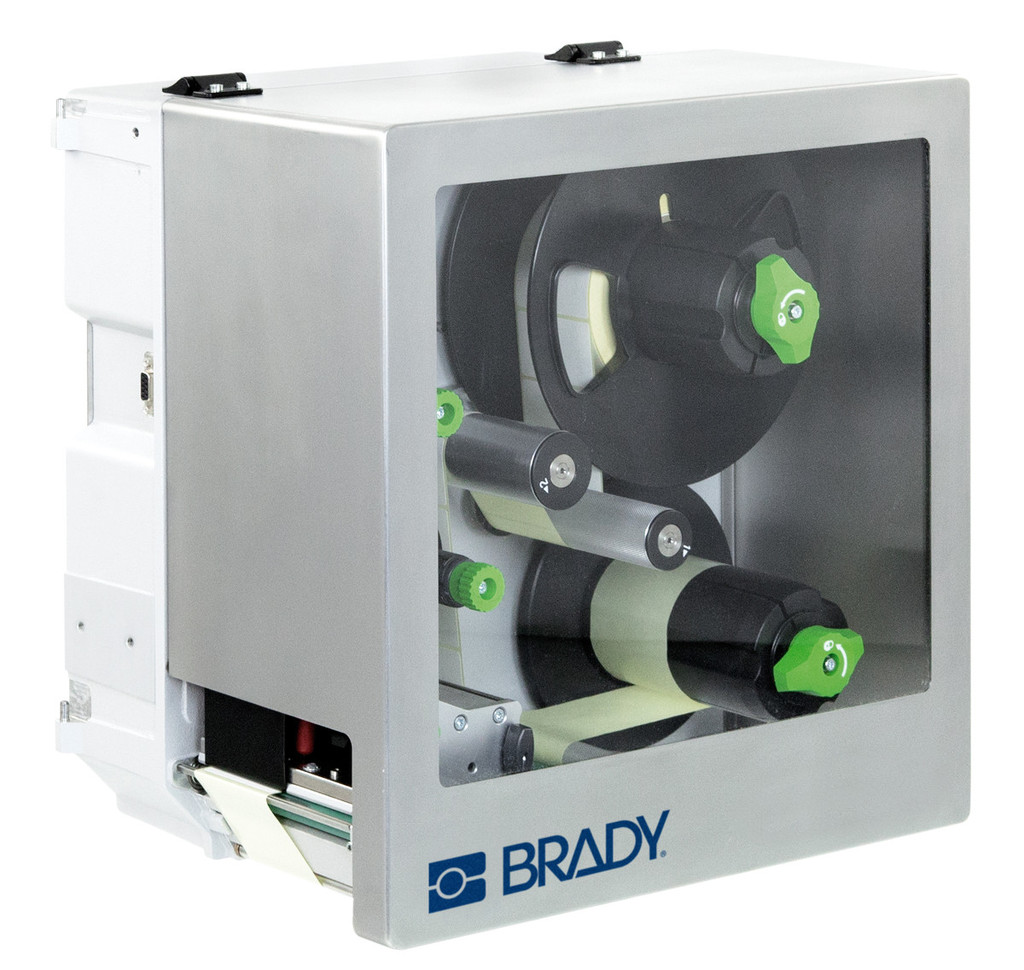 Track every printed circuit board
Brady offers a complete traceability solution that can connect every circuit board in production to a Smart Factory set up. With Brady's solution, circuit boards can generate data and send these to a Manufacturing Execution System, to other machines and production cycles, or to the supply chain both up- and downstream.
Discover every component of our complete traceability solution in detail. Open the infographic!
Reliable labels
Brady's reliable printed circuit board labels are designed for auto-apply and can keep 2D codes and barcodes legible in PCB manufacturing conditions so they can be read by scanners throughout a production process.
Print and apply labels: polyimide labels designed to stay attached and remain legible in temperatures up to 300°C, or when exposed to typical PCB chemicals and cleaning processes.
Laser engravable: designed to endure PCB production processes and increase the contrast of laser markings to make them easier to read for scanning systems.
Masking film: designed to protect PCB's during manufacturing processes, including wave soldering and hot air levelling. The masking film can be removed cleanly.
Request free samples and test our reliable labels in your environment and see how they perform.
Automate
A fully automated printed circuit board labelling solution can enable traceability and manufacturing data analysis without human interference. Brady offers several automation solutions:
BradyPrinter A8500 Label Printer Applicator: reliably automates printed circuit board labelling, consistently prints and applies tiny polyimide labels that can resist the entire PCB production process.
ALF 14 Label Feeder: offers effective automated label feeding, is fast, efficient and easy to use and can be implemented anywhere along the production line.
BradyPrinter i7100 Industrial Label Printer: offers durable and highly accurate label printing for business critical high volume identification challenges.
Scanners: with portable or integrated scanners, traceability systems can evolve beyond supply chain requirements and generate data that can be analysed to create business cases for production optimisation.
Get a hands-on experience with our systems to experience how automated traceability can optimise your business. See how practical integration of automated PCB identification can be.
Visit Brady at Southern Manufacturing 2020
This time Brady will have 2 stands to show you better its wide range of products for wire identification, labelling materials and tools for wire and cable marking in the electrical, electronic and telecommunication markets, high performance identification products, labels and signs that remain legible and highly adhesive even in harsh environments.
Brady booth E120
RELATED ARTICLES
No related articles listed
OTHER ARTICLES IN THIS SECTION