ARTICLE
Robots trapped between a rock & a hard place
11 December 2018
The dilemma posed by robotics is highlighted by two reports published this month. A report in the Luxembourg Times notes that an increased use of robots is probably behind a decline in total employment rates in 11 emerging Eastern European countries. Conversely, the UK, the lack of investment is making industries uncompetitive.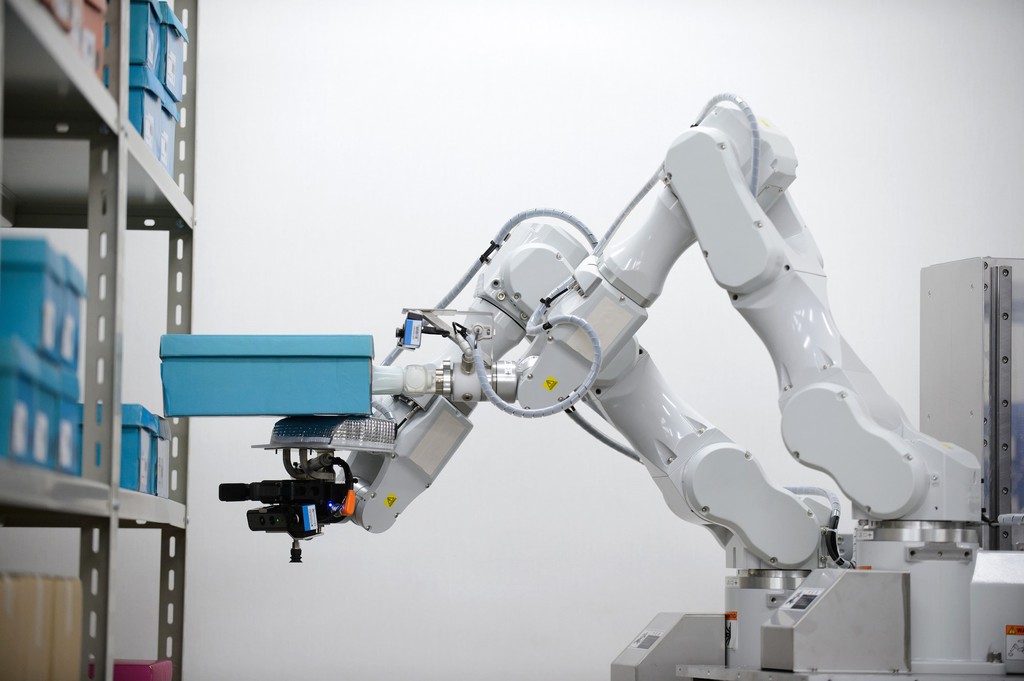 Robots will also help fill job shortages in a region, like the UK, with an ageing population where companies complain that they can't find enough skilled people to fill open positions. According to the EBRD, while some types of work will become obsolete, other jobs in more productive sectors will emerge.
With the use of industrial robots rising globally, the average worker in Slovakia - the world's top car producer per capita - faces a 62% median probability that his or her job will be automated "in the near future," according to the London-based European Bank for Reconstruction and Development (EBRD).
Workers in Lithuania are only slightly less at risk, and the chance hovers at around 50-50 for employees in Slovenia, Poland, the Czech Republic and Estonia. Robots will be most used in textiles, agriculture and manufacturing.
Foreign-direct investment is a main driver. Slovakia and Slovenia use about 93 robots for every 10,000 manufacturing workers, the highest ratios in the EBRD region and comparable to the level seen in Brazil, China and South Africa..
Technological innovations are quickly shifting the balance between activities performed by humans and tasks performed by machines, the report continues. In manufacturing, the percentage of jobs that are at risk of automation may be particularly high.
In contrast, in the UK, firms seem to be taking the easier and 'safer' option by investing in labour rather than new technologies. "It's understandable that firms with smaller budgets are hesitant to scrap their existing machinery in favour of newer technologies, but it is equally ineffective to simply hire new staff without investing in the right technologies and connected systems for them to operate," says Jason Chester, director of Channel Programs for InfinityQS, a specialist in data-driven manufacturing. "Advancements in the IIoT and cloud-based data analytics now offer manufacturers the ability to operate far more efficiently, enabling them to accurately monitor and adjust their operations in real-time so they can remain competitive and adapt to an increasingly unstable global market."
Chester says that economic uncertainty fuelled by Brexit, in conjunction with the gradual decline of high-street retailers and a contracting construction sector is having a negative effect on supply-chain demand and restricting further growth. As a result, UK manufacturing industry appears to be in a state of constant flux.
"Unfortunately, the lack of understanding surrounding technological innovations, including robotics, industrial Internet of Things (IIoT), automation, manufacturing intelligence, cloud computing, Big Data, and artificial intelligence, has meant manufacturers are hesitant to go digital," Chester adds. "The manufacturing sector is the backbone of the economy, currently employing approximately 2.6 million people and accounting for 44% of total exports. Firms that take the initiative to future-proof their manufacturing operations by prioritising investment in IIoT and intelligence solutions will be able to navigate their challenges to emerge as leaders in the fourth industrial revolution."
RELATED ARTICLES
No related articles listed
OTHER ARTICLES IN THIS SECTION