Editor's Pick
---
ARTICLE
Vision sensor cobot control
10 January 2020
Suitable for collaborative robot control, the latest Verisens vision sensors from Baumer – the 'smart' XF900 and XC900 – have been designed with emphasis on optimum precision, combined with simple and easy set-up.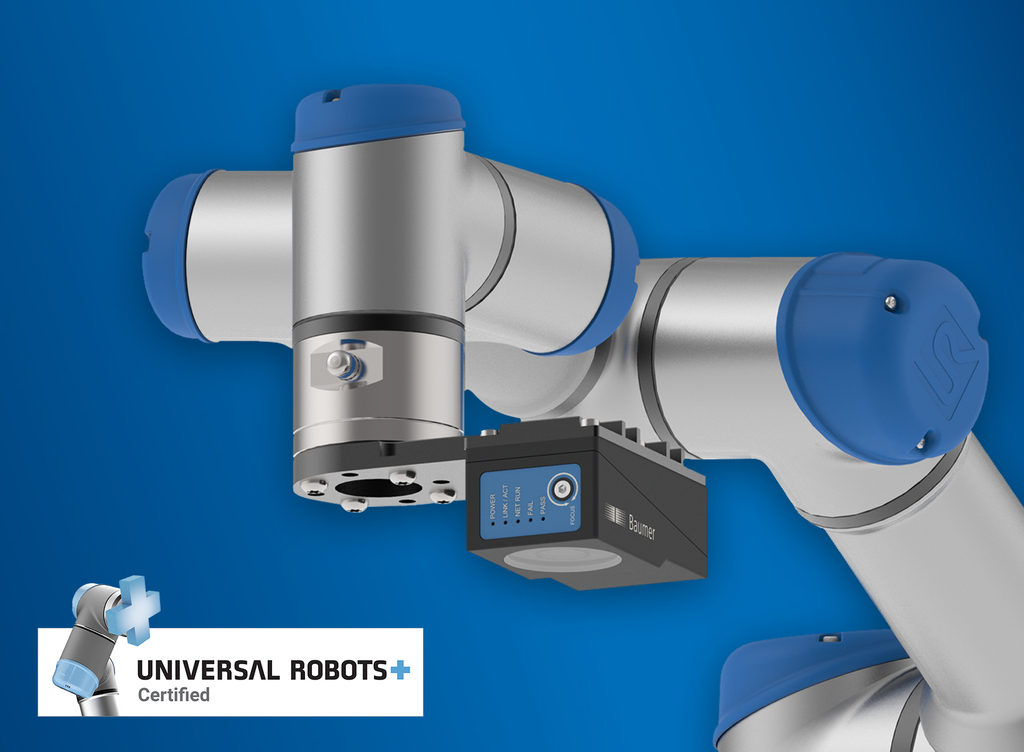 They can be mounted directly on the cobot or above it and, as a result of the 'SmartGrid' feature, they can be quickly and easily calibrated to control image distortion, converted to the required coordinates and aligned between the vision sensor and the robot. This ensures the dual benefits of improved precision and eliminates the need for any elaborate and conventional 'hand-eye' calibration of the robot and vision sensor.
Installation and calibration of the sensors is simplified via the VeriSens URCap interface specifically developed by Baumer to optimise robot control. Only a few steps are required to ensure the benefits of the diverse range of image processing options that this interface provides. For the programming of the robot, only two additional commands (nodes) are necessary to realise the benefits and advantages of vision guided robotics across a wide range of control applications.
Set-up and calibration is also simplified because instead of pre-determined waypoints, free positions are used on which objects are then visually recognised while the already established functions are able to check for object overlaps and gripper clearances. Furthermore, VeriSens sensors can also be used for additional functions such as verifying free storage areas, fulfiling quality controls of objects which are in various positions, as well as identifying and measuring objects.
OTHER ARTICLES IN THIS SECTION