Home
>
Multi-function temperature monitor & USB temperature data logger
Multi-function temperature monitor & USB temperature data logger
01 December 2014
The new L300 multi-function temperature monitor from Labfacility provides 8-channel measurement and logging with 8 relay outputs for alarm or control switching, while the EL Series of USB temperature data loggers is supplied with configuration software.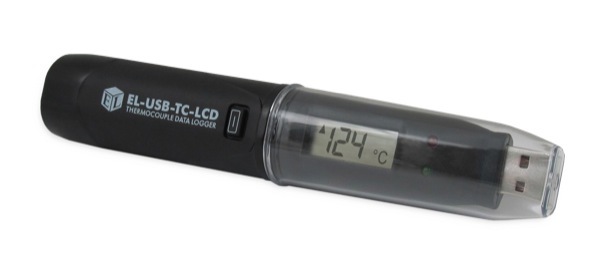 The L300's eight independent relay outputs are fully configurable for total versatility and provide 10A/ 250V changeover contacts. Output modes include high, low and band alarm and on-off control. Hysteresis and band values are user set.
The l300 can be used in conjunction with a PC to provide accurate, versatile 8 channel temperature measurement, scanning and logging of measured values. It can also be used as a "stand alone" 8-channel indicator / logger and incorporates a digital display of measured temperature.
The EL Series of USB temperature data loggers covers a measurement range of -200 to +1350°C for type K; type J & T ranges are also available. The data loggers can store up to 16,382 readings and are supplied with a long-life replaceable lithium battery, allowing the units to log data continually for up to one year (depending on logging rate and temperature).
Data logger configuration software is supplied, allowing the user to easily set-up the data logger. Selectable parameters include logging rate, measurement units, high & low alarms and start-time. The logged data is downloaded via the configuration software. Once downloaded data can be graphed, printed or exported to other applications.
The data logger configuration software is compatible with Windows 2000/XP/Vista/7. Alternative configurations are offered to meet the requirements of different applications and an integral LCD display is incorporated in some versions.
Features include status indication via red and green LEDs, programmable alarm settings, immediate/ delayed and push–to-start logging.
RELATED ARTICLES
No related articles listed
OTHER ARTICLES IN THIS SECTION