Home
>
If it isn't broken, don't fix it – improve it
Editor's Pick
---
ARTICLE
If it isn't broken, don't fix it – improve it
10 January 2020
Ongoing innovation is the key to success for leading UK provider of quarter turn electric actuators, Actuated Solutions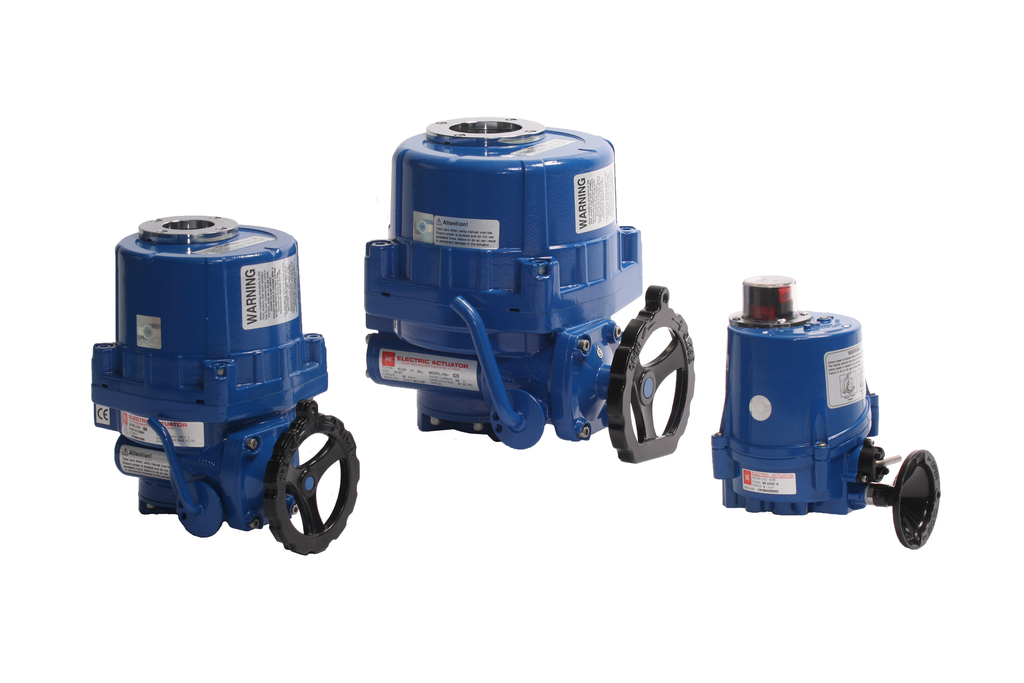 It's over 16 years since we shipped our first HQ electric quarter turn actuator and a lot has changed in the world, but one thing that has remained constant is the popularity of this outstanding, yet surprisingly inexpensive, product. Traditionally, small quarter-turn electric actuators are either low quality plastic units or high cost aluminium ones but, thanks to the introduction of the HQ actuator, all this has changed. Over 70,000 unit sales later, we've proved - with the right price point - there is always a demand for increased functionality and quality.
From the entry level and best-selling HQ004 to the HQ1100, the range provides unrivalled flexibility, reliability and performance; including a wide range of control options and output torques from 40 to 11,000Nm. All actuators have a robust IP67 aluminium housing, metal gearing and are fitted with 4 limit switches, anti-condensation heater and manual override. In other words, it's a product that consistently packs a big punch, but that didn't happen by chance.
Clear design philosophy
High functionality and reliability at a low cost was a key design criteria that we insisted on when we began working with our manufacturing partners and it's a philosophy that has served us well ever since, as we've seen our business grow to become the UK's number one in electric actuation.
After achieving such growth, it would have been easy to rest on our laurels but, by listening to and working with our customers and end-users, we continue to build a range to satisfy increasing demands.
Don't be afraid to innovate
That's why we took the decision to develop our most popular product, the HQ004, and launch the HQ-005 in 2017. Building on the reliability and versatility of the HQ-004, the innovative HQ-005 added further features to make it one of the most advanced general-purpose actuators on the market.
Despite such advances, the HQ-005 is still fundamentally a very reliable, hard-wearing, aluminium actuator, available at the right price, and so fits perfectly with our core values.
Key innovations of the HQ-005 include a high visibility beacon, LED status indicators and a manual override hand wheel for ease of use. It also has a multi voltage design with automatic AC or DC detection and is the only actuator on the market with F03/F04/F05 & F07 mounting base. A brushless motor is used for increased reliability and it's hard-anodised housing is certified to IP67. What's more, a built-in electronic torque limiter will automatically cut the power, preventing damage to the motor, if excessive valve torque is detected.
NEW For 2020
A battery back-up failsafe option will also be available for the HQ-005 by the start of 2020 - an option that was only previously available on much larger models.
This demand for higher spec without compromising affordability is a growing trend we've continued to satisfy - as evidenced by the rise in popularity of our ATEX approved HQ-006.
Also, in the pipeline for early 2020 will be Profibus communication including single and dual redundancy which will be ideal for the water industry.
Satisfying demand for a wide variety of products is one reason we've invested so heavily in stock and we now carry over £500,000 of actuators at any one time. What's more, with ongoing political uncertainty affecting supply chains across all industries, our message to our customers is clear; whatever the spec or performance you require, you can find it at ASL.
The HQ range of quarter turn electric actuators is available in from Actuated Solutions Ltd (ASL) and their many agents across the country. For more information please contact your local independent distributor, or visit www.actuated-solutions.co.uk
RELATED ARTICLES
No related articles listed
OTHER ARTICLES IN THIS SECTION