Editor's Pick
---
ARTICLE
Compressed air brings dinosaurs to life
09 October 2018
Gardner Denver distributor Direct Air & Pipework (Direct Air) has helped Longleat Safari and Adventure Park (Longleat) bring animatronic dinosaurs to life for a new exhibition.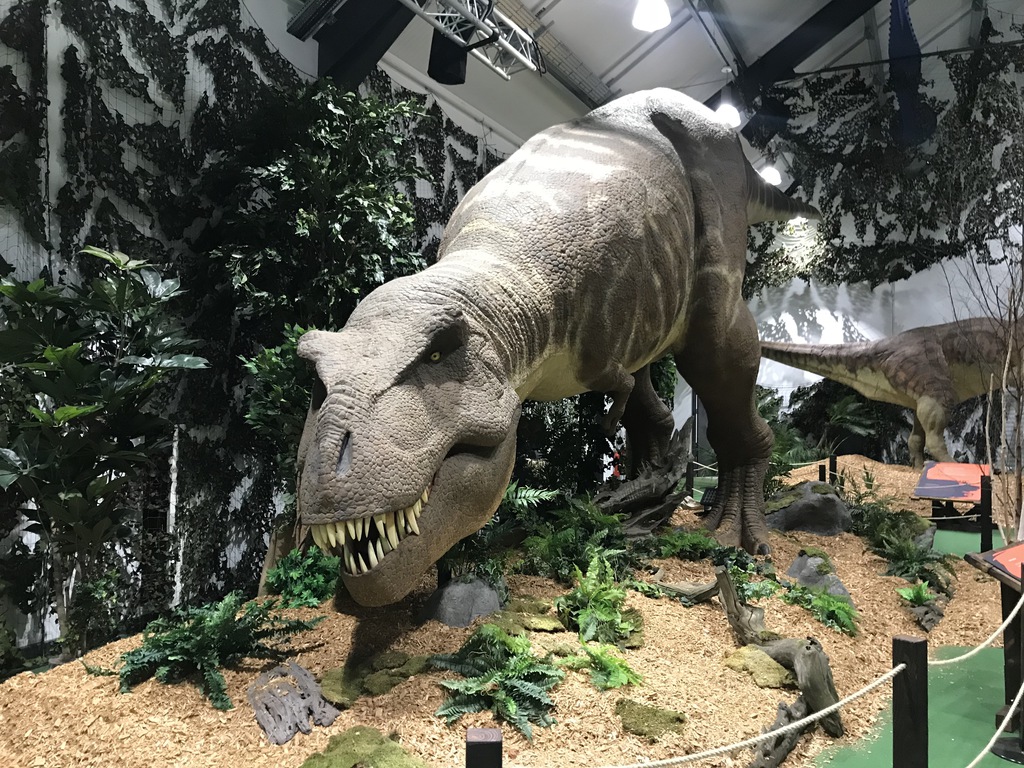 In partnership with London's Natural History Museum, the exhibition – titled 'T-Rex: The Killer Question' – features eight animatronic dinosaur models powered by compressed air, ranging in size from Edmontosaurus hatchlings to a life-size Tyrannosaurus rex. Compressed air allows the reptiles' tails, limbs, eyes and even their rib cages to move in a far more realistic manner than motorised models, which are typically quite jerky and limited in their movement.
Supplied directly from the Natural History Museum's workshop, it was important that the animatronic dinosaurs adhered to a high-quality air specification for functionality and reliability, while also limiting any contamination to the models for future exhibitions. Furthermore, the compressed air solution had to be a temporary one, that could supply 87 cfm of water- and dust-free compressed air, with discreet pipework that could blend in with the exhibition's staging.
It was also essential that the team at Longleat could operate the models easily, and the installation of the system had to happen prior to the dinosaurs' delivery and final placement, requiring a degree of flexibility by the Direct Air team.
As the compressor only needed to operate for a maximum of nine hours a day, Direct Air proposed an energy-efficient CompAir L15 regulated speed compressor, as well as a standby compressor for added reassurance. To provide class 1:4:1 air, a CompAir F0039HS refrigerant dryer and filters were also provided, to prevent contaminants entering the compressed air system.
The decision was made to exceed the pipework specification to include a flexible hose, to minimise pressure drop and reduce energy consumption, leading to additional cost savings for Longleat. Direct Air also installed reusable and non-intrusive white TESEO aluminium pipework to blend into the walls surrounding the exhibition space, with the access points covered by the prehistoric staging.
The compressed air installation only took three days to complete, with the pipework initially fitted, before the animatronic dinosaur models were delivered with a Direct Air service engineer available on-site to commission the system and help with any queries the team at Longleat had.
OTHER ARTICLES IN THIS SECTION