Home
>
Power off brake for e-parking
Editor's Pick
---
ARTICLE
Power off brake for e-parking
17 October 2019
SG Transmission has developed a 40 mm diameter static holding brake (12 Volt DC, 0.6 Nm Torque) for a German automotive customer as a parking brake with fail safe power-off braking.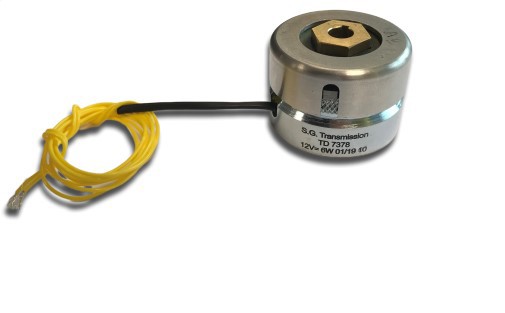 The approach is a fully automated production process with single part feed, including an air gap pre-set during the manufacture process with reduced part count for simpler assembly.
The electrical connection is with integrated terminals.
The spring applied brake has been optimised to:
- reduce complexity of parts
- reduce manual handling
- reduce cost
- cover high quantity needs of over 100,000 pieces per year.
If required, this concept can be adapted to other sizes and performance (voltage, force, function, environment, lifecycle).
SG Transmission
SG Transmission designs and manufactures electromagnetic clutches, electromagnetic brakes and electromagnetic solutions with:
Dedicated design service
Superior product quality
Safety and Product Accreditation (ISO 9001,ISO 14001,ISO 18001, RoHS and REACH certified CFSI approved)
Singular to mass volumes
Sales, Design and Manufacture in house
Competitive pricing
Contact the company on 01388 770360 or visit online at www.sgtransmission.com.
RELATED ARTICLES
No related articles listed
OTHER ARTICLES IN THIS SECTION