Home
>
DIN rail mount solid state relay
ARTICLE
DIN rail mount solid state relay
08 October 2018
Sensata Technologies (ST) will exhibit the Crydom DR45 Series solid state relay (SSR) to its innovative NOVA22 family for use in industrial machinery, HVAC&R and railway vehicles.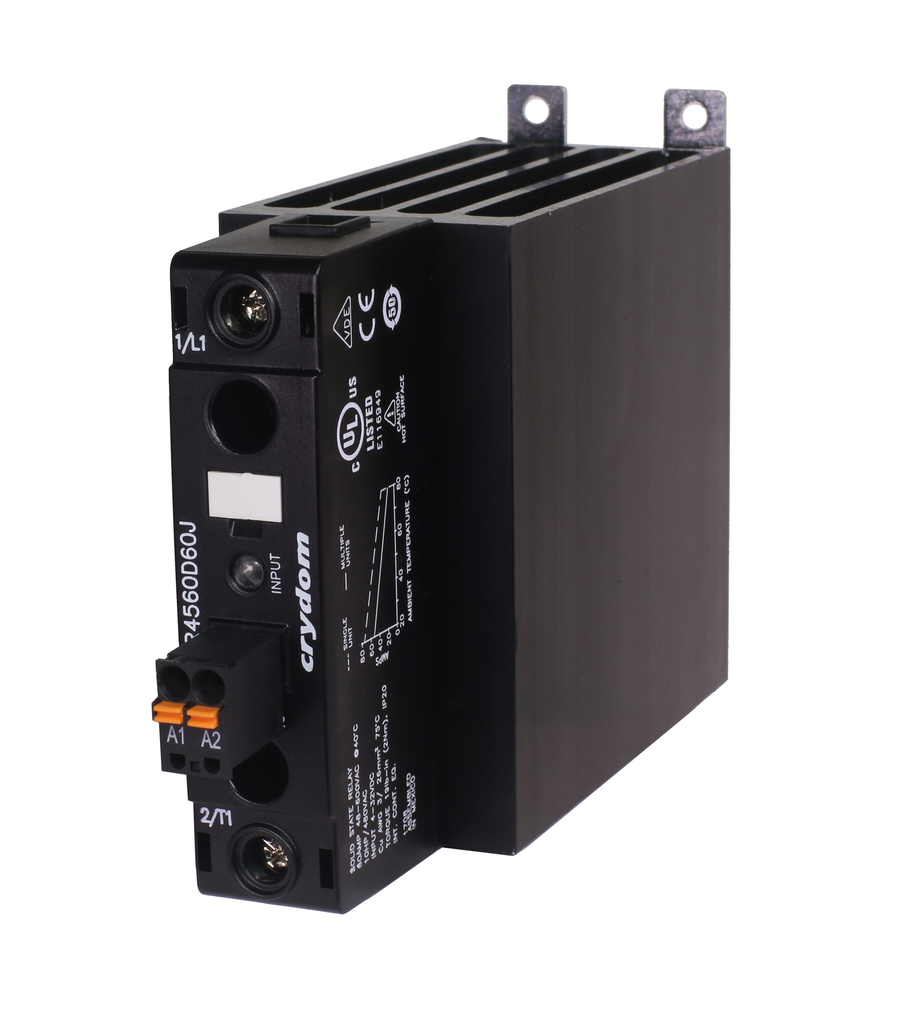 This new DIN rail mount SSR offers high power density up to 60 Amps at 40°C in a compact, 45mm package and is the only SSR capable of accepting output wires up to 3 AWG with an IP20 protection rating.
The SSR is ready-to-use with integrated heat sinks designed to provide the appropriate thermal resistance for the application without the need for cumbersome calculations, simplifying the specification process for the user. Cage clamp output connections provide a finger touch-safe IP20 protection rating and allow for quick and easy installation of large wires directly to the SSR, without the need for lug terminals or other accessories. Input connection options include standard 'screw' or 'spring' cage terminals for flexible design into a variety of applications.
"The innovative cage clamp connection design makes the DR45 the only SSR that can accept wire sizes up to 3 AWG with a true IP20 protection rating," said Jesus Miranda, Sensata Technologies Product Manager.
Designed for superior thermal performance, the DR45 solid state relay also features optional built-in overvoltage protection, contactor configurations and either AC or DC control. The new SSR is available in a wide AC output voltage range of 48 to 600 VAC and holds C-UL-US, VDE, CE and RoHS approvals. With its versatile current-carrying capacity levels, the DR45 broadens the array of applications for the NOVA22 DIN Rail mount products which include access control, HVAC&R, industrial ovens, food processing and packaging equipment, railway vehicles and more.
In addition to its newest DR45 series, the NOVA22 family includes 22.5mm DIN rail and panel mount solid state relays with power density up to 95 Amps at 600 VAC, the DRML1 load monitoring module that detects partial or total load failure up to eight loads and the PMP Series of Proportional Controllers. Hall 10.1 stand 111
RELATED ARTICLES
No related articles listed
OTHER ARTICLES IN THIS SECTION