Home
>
Oil & Gas drilling equipment white paper
Editor's Pick
---
ARTICLE
Oil & Gas drilling equipment white paper
07 February 2019
Sensata Technologies has published a new white paper that explores how encoders and motors can help improve safety and efficiency in Oil & Gas drilling operations.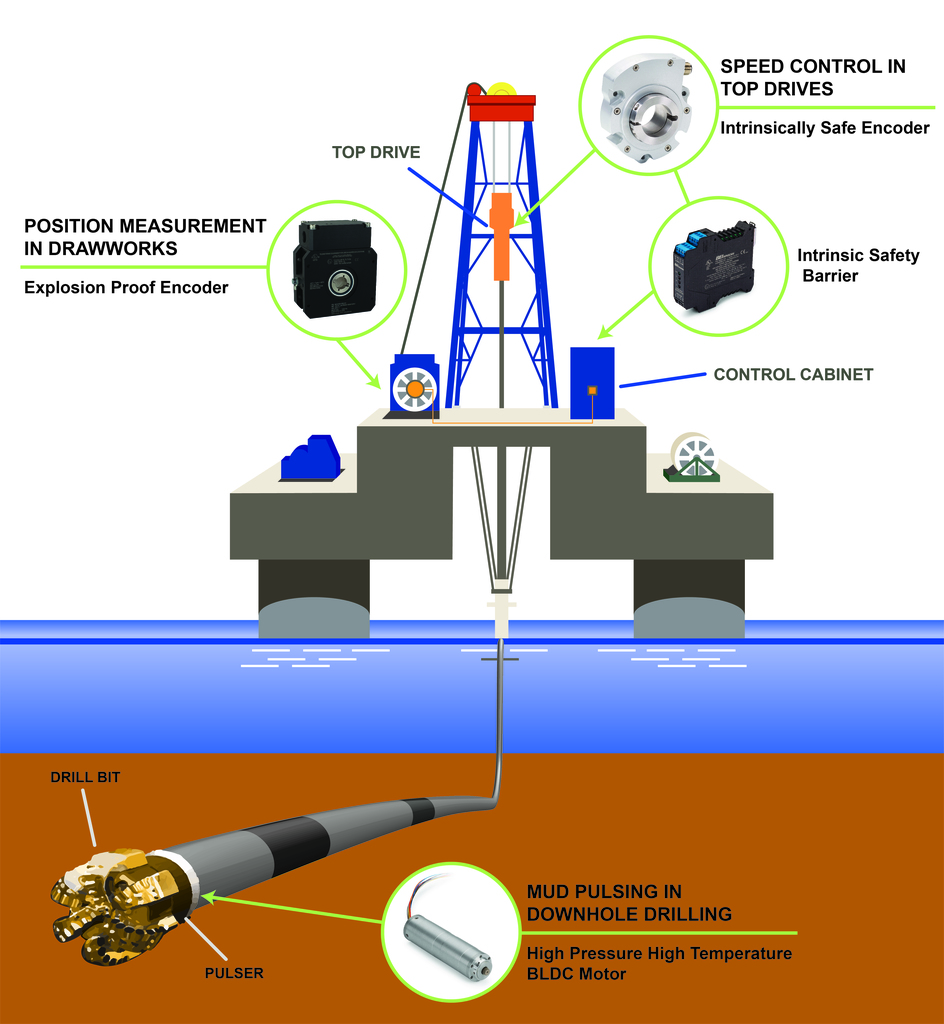 Entitled 'What do engineers need to know about encoders and motors for Oil & Gas drilling machinery designs', the new white paper explains how position sensors and motors are crucial components in Oil & Gas equipment and must operate reliably day-in and day-out in some of the most challenging conditions. High temperature and pressure, potentially explosive environments, extreme vibration, shock, dirt and moisture are all part of the daily operating environment in drilling applications.
Sensata Technologies' Scott Orlosky and Walter Smith, the co-authors of the white paper, write that the rules and standards that impact the development of drilling equipment and systems are also constantly evolving. Engineers designing components for the oil and gas industry need to stay up-to-date with these changes, which are often complicated by location and governments.
Depending on the application, products will need to be certified for hazardous area use, or, in situations where explosion is not a risk, specified and tested to operate in the given environment.
The authors stress that engineers should only use components from suppliers that can provide qualification test data that proves product performance in deep drilling conditions - where temperature, pressure, shock and vibration extremes combine to create a destructive environment for equipment operation. They also need to be able to rely on manufacturers who understand this industry and its evolving technical, performance and safety requirements.
The new White Paper is available free to download at here
RELATED ARTICLES
No related articles listed
OTHER ARTICLES IN THIS SECTION