Editor's Pick
---
ARTICLE
Functional safety solutions
13 February 2019
New functional safety solutions from Sensata Technologies are helping to improve productivity and enhance safety in food processing plants by allowing the machine parts to be cleaned down without having to stop the run.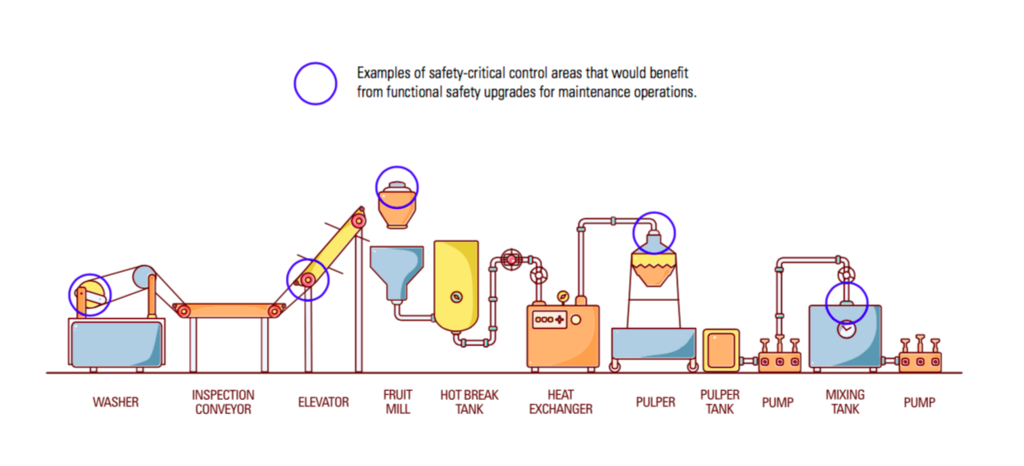 One of the most time-consuming tasks in food production is having to stop and clean down a machine before switching to a different product line. With its new Functional Safety control solutions, Sensata reports it is possible to operate the equipment at a slow but safe pace throughout the cleaning cycle.
The solutions include Safely-Limited Speed (SLS) and Safe Direction (SDI) controls; both allow the equipment to be running continuously and slowly in a controlled and safe fashion, to enable workers to continuously clean the equipment as it moves, thereby ensuring they can access all parts of the equipment easily and efficiently.
Where such systems are already in operation, the changeover time has been reduced to as little as two hours. The improved production uptime and availability of equipment more than meets the cost of upgrading to a Functional Safety system.
Encoders within Sensata's Functional Safety solutions range include the DSM5X Series safety encoder to detect rotary speed and position. Manufactured in stainless steel and robust in design, the encoders are also IP69K compliant for the ultimate protection against the ingress of high-temperature steam and high-pressure water – essential in wash-down scenarios.
OTHER ARTICLES IN THIS SECTION