Home
>
L.B. Foster sponsors IMechE Mechatronics Student of the Year Competition
Industry Update
---
ARTICLE
L.B. Foster sponsors IMechE Mechatronics Student of the Year Competition
15 March 2019
The search is on to find the best undergraduate or recent graduate student project in the field of mechatronics from a United Kingdom university, with the launch of the Institution of Mechanical Engineers' (IMechE) 'Mechatronics Engineering Student of the Year' competition.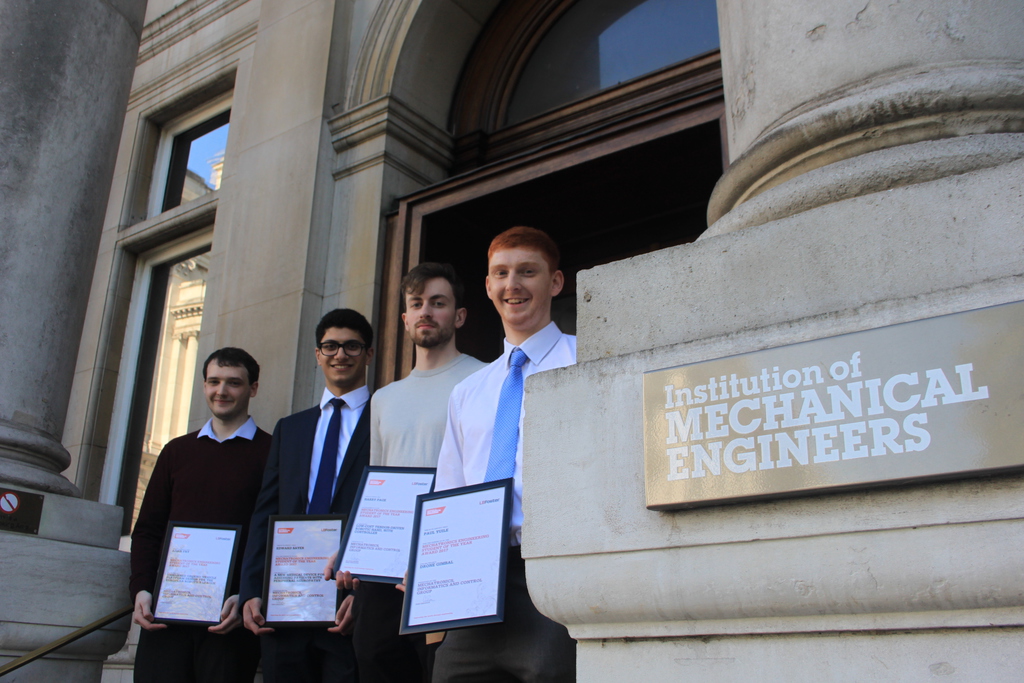 For the second year running the competition is sponsored by L.B. Foster Automation & Materials Handling, part of L.B. Foster Europe. The finals take place at IMechE's headquarter in central London, with shortlisted students presenting to a panel of judges on 16th October 2019.

Phil Chester is Head of Marketing at L.B. Foster Europe. He says: "It's a real privilege to be sponsoring this competition again. The presentations by last year's student finalists were wholly inspiring, bringing together the best of the best students in mechatronics that the competing universities had to offer.
"This year we are adding a new dimension to the competition. The winner will not only walk away with £1000 and a certificate; they also have the chance to gain work experience at L.B. Foster Automation & Materials Handling at our Nottingham Automation Centre of Excellence. Here they'll be introduced to a range of complex projects for our automotive, food and beverage and aerospace customers. It's invaluable hands-on learning and a great opportunity to demonstrate the innovation and application that we look for in the students' winning presentations."

The competition is open to students who, at the time of entry are on a first-degree course at a university located within the United Kingdom. Students who graduated in 2018 or entering the final year of their degree programme (MEng, BEng or MSc) in the summer of 2019 are eligible to enter the competition. An official entry form must be accompanied by a Project Report and a Project Supervisor's Citation.

A panel of judges comprising Dr Mark Aston from L.B. Foster Automation & Materials Handling and a number of academics will assess the entries and produce a short list of three to five applicants. Dr Martyn Paradise is Vice Chair of IMechE's Mechatronics, Informatics and Control Group (MICG) and sits on the judging panel. He adds: "Successful applications will be projects that will demonstrate all key aspects of mechatronics; mechanics, control and their integration to create a working prototype with a practical outcome. It's the novelty of the idea and demonstration of original thinking that will be particularly rewarded."
RELATED ARTICLES
No related articles listed
OTHER ARTICLES IN THIS SECTION