Editor's Pick
---
ARTICLE
Compact soft starters
24 October 2013
Suited to fixed speed motors up to 45Amp (22kW), Carlo Gavazzi has launched the RSGD series of compact general purpose soft starters complete with monitoring, protection and self-learning features.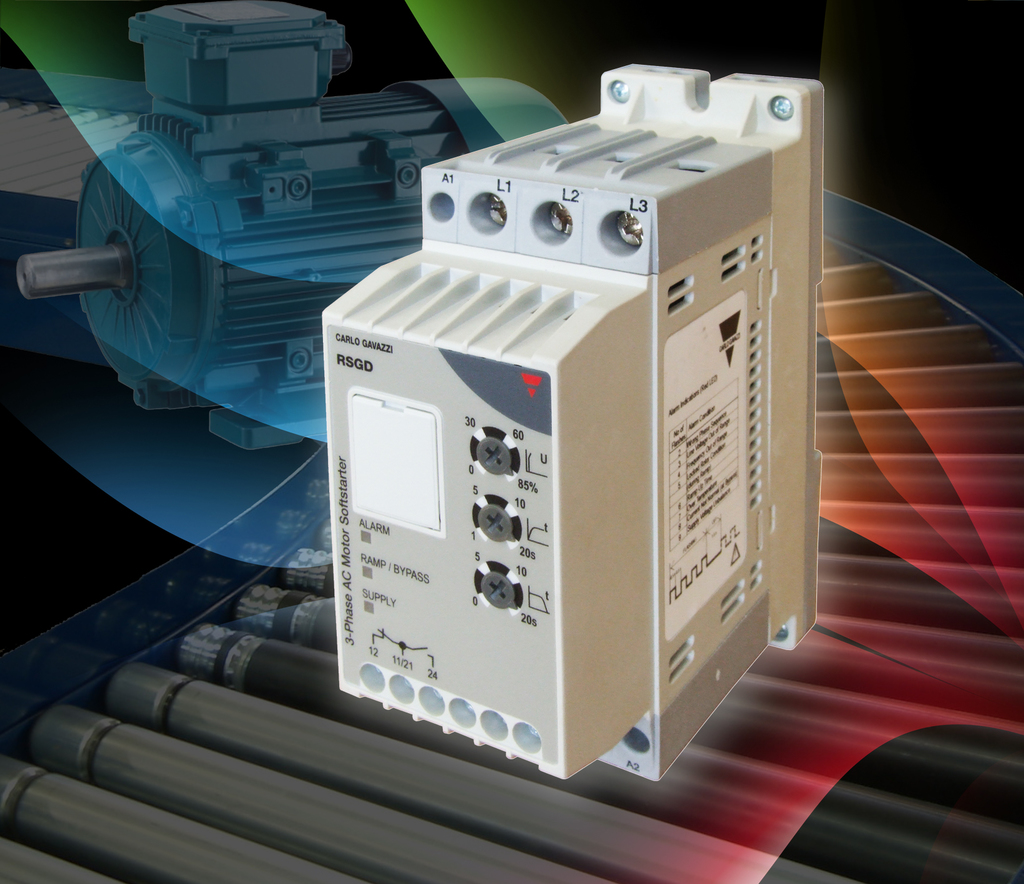 The 2-phase controlled series reduces the starting current down to 3 – 4 times the rated motor current, resulting in smoother starting and stopping of motors, thereby increasing the lifetime of the motor and reducing the electrical disturbances on the supply network.
Thanks to its extremely compact size, the RSGD series can fit limited sized panel spaces, providing easier access for replacement of mechanical contactors. It provides a number of diagnostic functions including phase sequence, over- and under-voltage monitoring and locked rotor protection.
OTHER ARTICLES IN THIS SECTION