ARTICLE
Soft starts for pumps
14 August 2014
Reported to be the the first soft starter on the market to perform a self-learning algorithm for smooth soft starting and stopping of pumps using a single knob setting, Carlo Gavazzi has introduced the RSWT range. This ensures optimal starts and stops even under different load conditions and minimises any vibrations.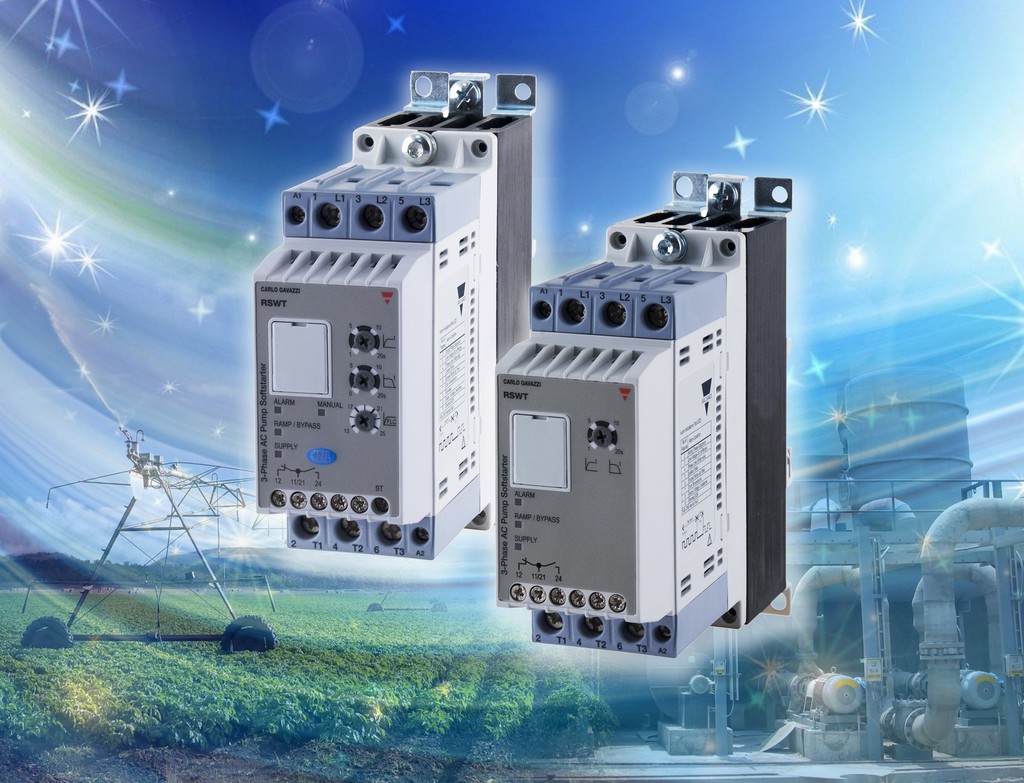 The RSWT is available up to 25A 11kW/15HP @ 400V and comes in a compact 45mm IP20 protective housing. The compact unit can replace the use of contactors and star/delta timers whilst using up less space in the controls panel and speeds up commissioning time.
The RSWT includes popular control functions such as phase sequence, over and under-voltage monitoring, locked rotor protection and shorted SCR for improved pump protection in case of abnormal conditions.
OTHER ARTICLES IN THIS SECTION