Editor's Pick
---
ARTICLE
Energy efficient power supply units
26 June 2014
When it comes to energy saving technologies Murrelektronik's focus is on two approaches: integrating highly energy efficient components and/or replacing obsolete loads in existing machines and systems; and conceptual approaches targeting machine groups not involved in production processes and temporarily switched to a resting state.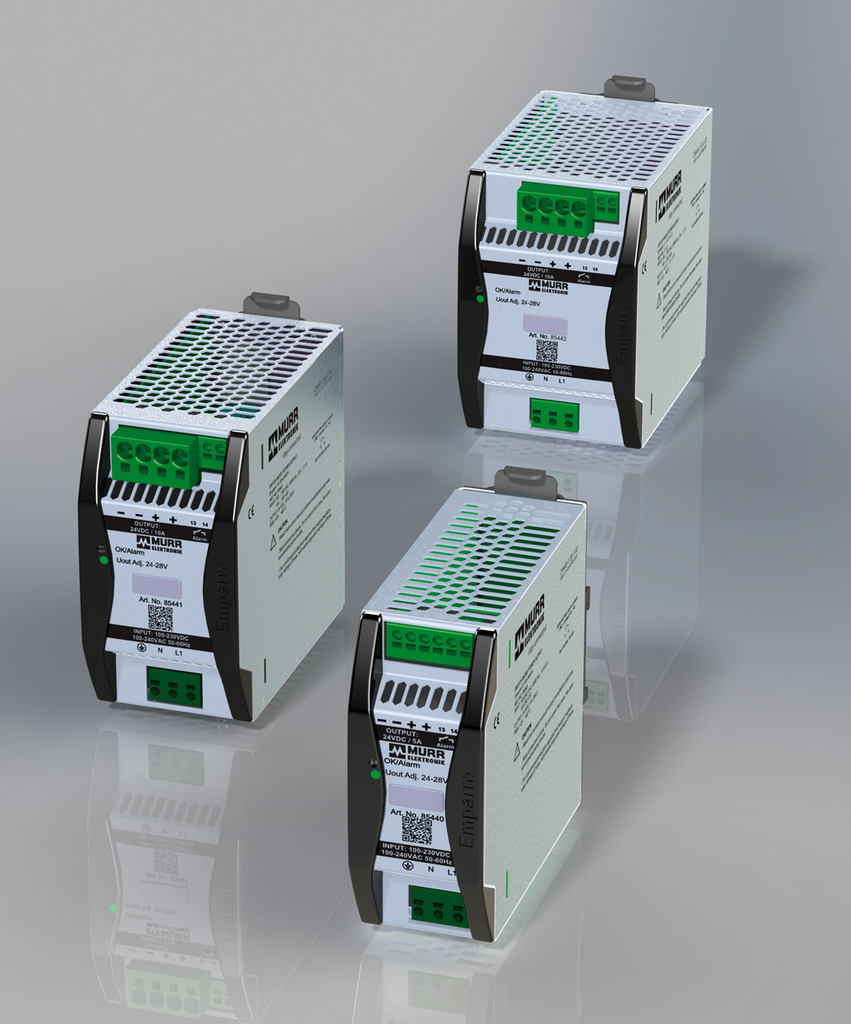 Murrelektronik's power supply units help to achieve higher energy efficiency, for example Emparro power supplies have an efficiency rating of about 95%, compared to conventional power supply units, many of which typically have an efficiency rating of 90%.

The company's MB Redundancy Balance intelligent control cabinet module works hand in hand with Emparro to create an even more energy efficient solution by putting both power supply units under an equal load, which is the best operating mode for energy efficiency.

OTHER ARTICLES IN THIS SECTION