Home
>
Ground-breaking press brake
ARTICLE
Ground-breaking press brake
24 August 2016
At Northern Manufacturing, visitors will be able to see Trumpf's new TruBend Series 5000, which is the company's most successful press brake worldwide. Everything about this model is designed for high productivity, from programming and tool set-up through to the bending process itself.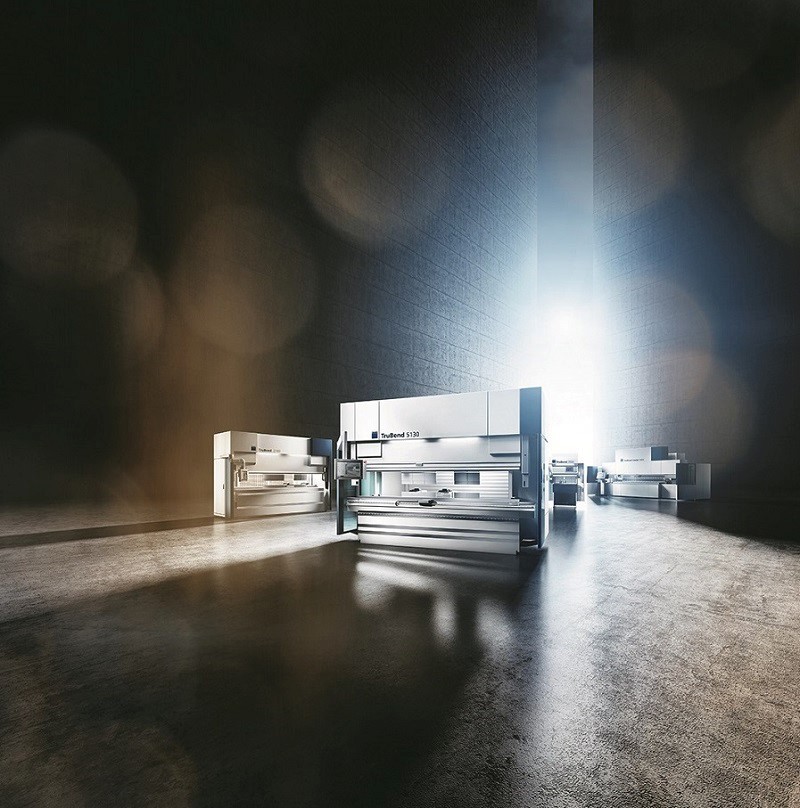 According to Trumpf, not only it is fast, it is also very flexible in its application and capable of bending a wide variety of parts with the greatest precision. Two innovative angle measurement systems enhance accuracy and repeatability. Featuring a new simple and intuitive control concept, the unit is also eco-friendly as it only consumes energy during the bending process.
The stand will also feature the five-axis TruLaser Station 5005 laser welding system. Designed for low- to medium-volume work, it has a rotary axis and swivel axis for focusing the optics permitting welding angles up to 120 degrees. All axes can be interpolated simultaneously, so that even parts with complex geometries can be joined easily.
Laser marking is another technology in which TRUMPF excels and to demonstrate its capability in this field the company will be presenting its TruMark Station 3000 with a TruMark 5010 beam source. This compact, simple, safe and industrially robust workstation combines excellent average power with brilliant beam quality to deliver cost-effective results, even with demanding marking tasks.
Completing the stand exhibits will be TRUMPF portable fabrication equipment and information on the entire range of support services that are available from TRUMPF to support customers throughout the lifetime of their machine. Stand D74
RELATED ARTICLES
No related articles listed
OTHER ARTICLES IN THIS SECTION