Editor's Pick
---
ARTICLE
Switch disconnectors reduce installation time
21 August 2017
Switchtec is now supplying Telergon's ZBK range of IP66 switch disconnectors. These rugged disconnectors are used as the main on-off switch or isolating switch for general isolating duties or as emergency padlockable on/off switches within the contractor and control industries.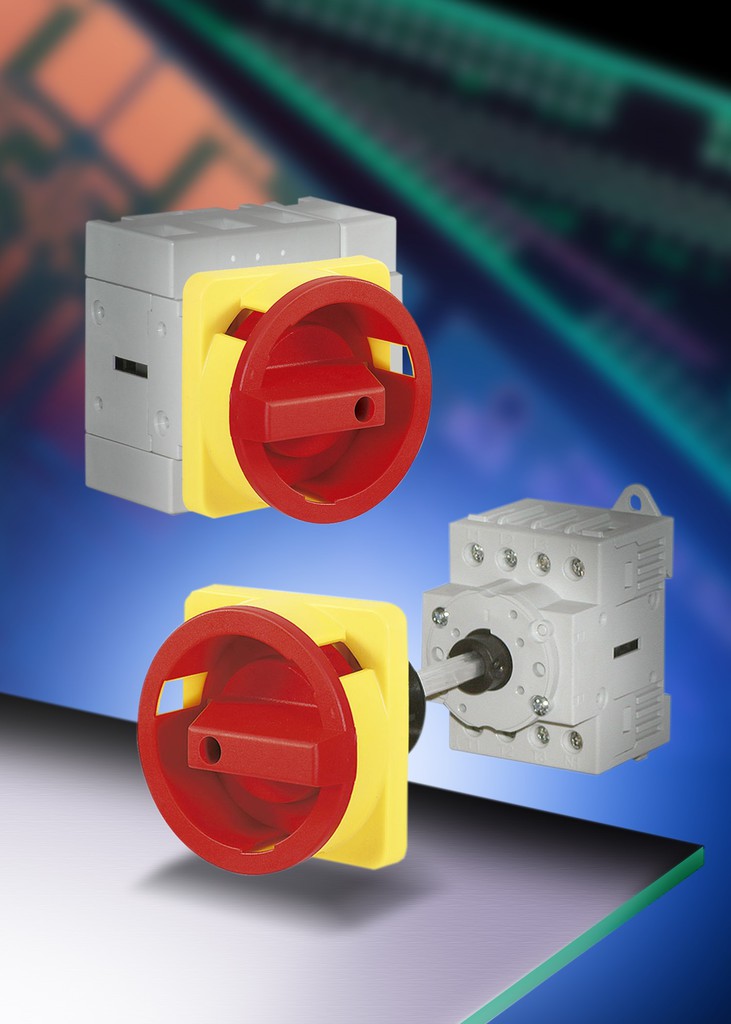 Aimed at panel builders, generator manufacturers, equipment manufacturers, and also for use in air conditioning/refrigeration and heating and ventilation applications, their main area of use is when isolating the incoming supply to a machine or piece of equipment.
When enclosure mounted, ZBK switches are rated to IP65 making them suitable for mounting outdoors, and when panel mounted the switches have an IP66 rated handle, and all terminals are IP20 touch proof. All are supplied with red and yellow padlockable handles in the off position. The handles are physically interlocked so that enclosure doors cannot be opened whilst the handle is in the 'on' position.
Covering a wide range of applications, the versatile ZBK switches are available in 20,25, 40, 63, 80 and 125 Amp current ratings at voltages up to 690VAC. All sizes are available in 3 and 4 pole versions. Also available are 6 pole, 8 pole and changeover versions.
All of the base mounted switches are supplied with a quick fit, 22mm handle. Installation is achieved by cutting a 22mm hole in the enclosure, passing the threaded part of the handle through and tightening the lock nut. This fitting procedure is not only quick and easy but it maintains the IP66 rating.
Making it easier for buyers and specifiers, all of the panel mount switches are supplied complete with shaft and handle, meaning that there is just a single part number for ordering. Base mounted switches are supplied with an 'easy fit' 100mm shaft that can be cut to size, plus handle as standard, and can be DIN rail mounted or fixed directly to a backplate.
Complementing the ZBK switches is a range of auxiliary contacts that include 1NO/1NC, 2NO and an 'early make late break' 1NO/1NC. These can easily be added to any switch in the range. Also available is a range of extension shafts for applications where a deeper enclosure is needed.
All ZBK switches conform to IEC 60947-3, IEC 60947-5-1, VDE 0660, they are CE marked and EAC and UL approved.
Listening to the needs of the marketplace and its customers, Telergon has used this valuable information when specifying the ZBK Series. The base mount ZBKs are installed using 22mm fixings, which is in direct response to demands from panel manufacturers who require 'uncomplicated' products that can be installed rapidly, keeping production costs to a minimum. Telergon also noted that space within panels is also at a premium, therefore the ZBK switches are modular in construction (you don't have to have what you don't need) and of a compact design.
The ZBK series was designed with a high breaking capacity and contact pressure, giving them a very positive switching action, short switching time, high reliability and a good response to short circuits scenarios.
OTHER ARTICLES IN THIS SECTION