Home
>
Simple, economical automation
ARTICLE
Simple, economical automation
21 September 2017
The new Inline ECO terminal blocks are now available as a new addition to the Inline I/O system from Phoenix Contact. Each of the 15 newly added products is very easy to use. Every terminal block has only one function, meaning configuration is no longer needed during start-up. This in turn reduces costs in this phase.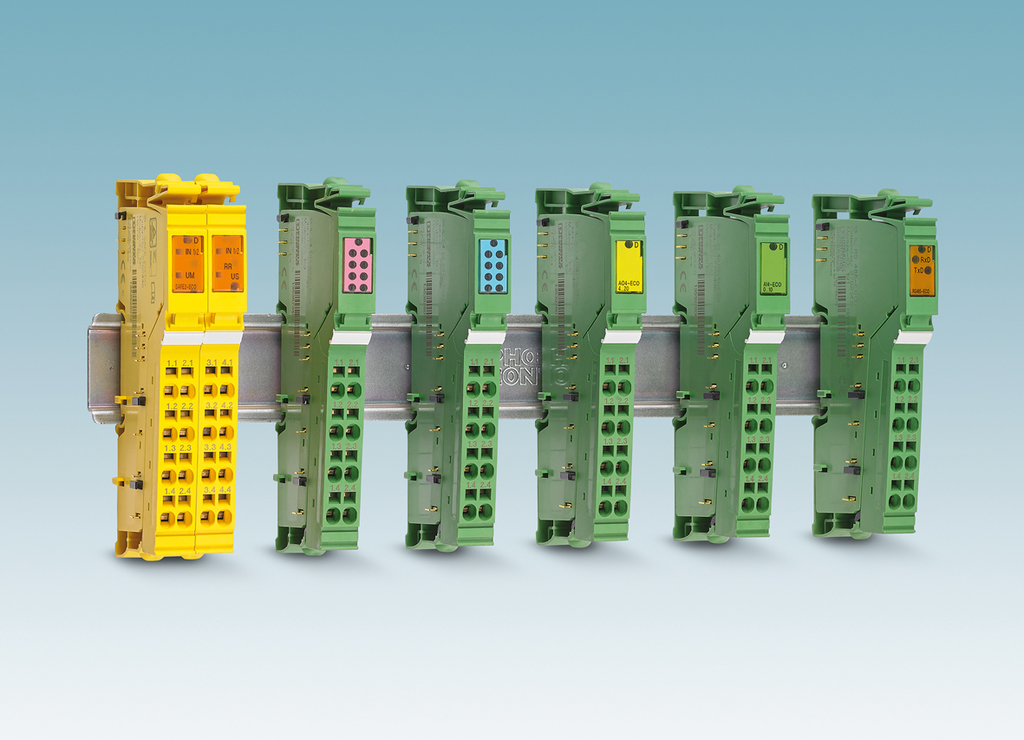 The new ECO Safe terminal block in this product line allows for the reliable deactivation of adjacent digital output terminals approved for the safety-related segment circuit. Neither a secure controller nor special software is needed to implement this safety solution. Up to two twin-channel sensor circuits can be connected to a safety terminal. All status and error messages are forwarded to the standard controller.
Inline ECO terminal blocks can be combined with any Inline bus coupler or standard terminal block.
For further details please click here
RELATED ARTICLES
No related articles listed
OTHER ARTICLES IN THIS SECTION