Home
>
Collaborative automation - a guide to common applications
Editor's Pick
---
ARTICLE
Collaborative automation - a guide to common applications
01 February 2018
In its latest white paper, An Introduction to Common Collaborative Robot (cobot) Applications, Universal Robots provides an overview of how the technology can be easily integrated into common industrial applications to improve manufacturing processes.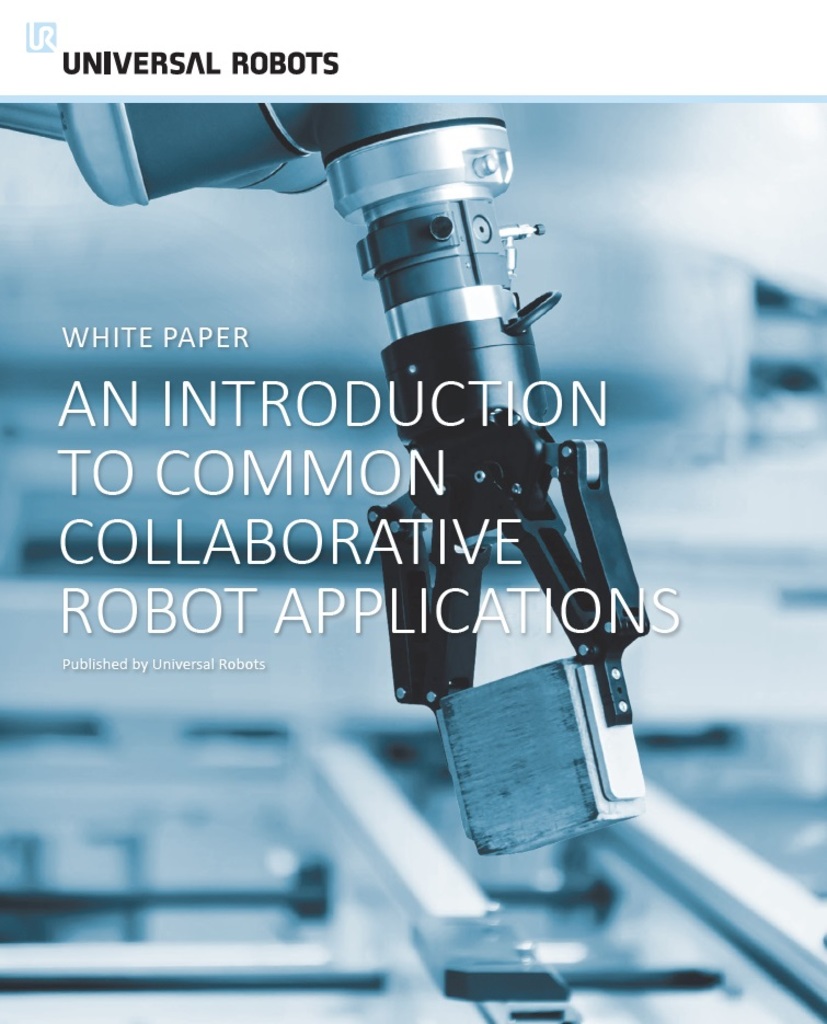 The six featured in this publication are pick and place; machine tending; packaging and palletizing; processing tasks - gluing, dispensing or welding; finishing tasks – polishing, grinding or deburring and finally, quality inspection.
In each case the white paper gives an overview of the application, explains how the robot handles the process and the common accessories required for the cobot to successfully complete the task. How long it takes to programme the cobot is also calculated and each example is rounded off with a short description of the typical benefits achievable from cobot integration.
To download your copy of the publication go to: https://goo.gl/YTbQbe
RELATED ARTICLES
No related articles listed
OTHER ARTICLES IN THIS SECTION