Editor's Pick
---
ARTICLE
Compressor update savings
12 August 2019
For many companies who need a reliable source of compressed air, the age of their compressor isn't much of a concern. However, the running cost or energy consumption of an old compressor, matched against the cost of a new one with all the latest energy-saving features should be taken into account.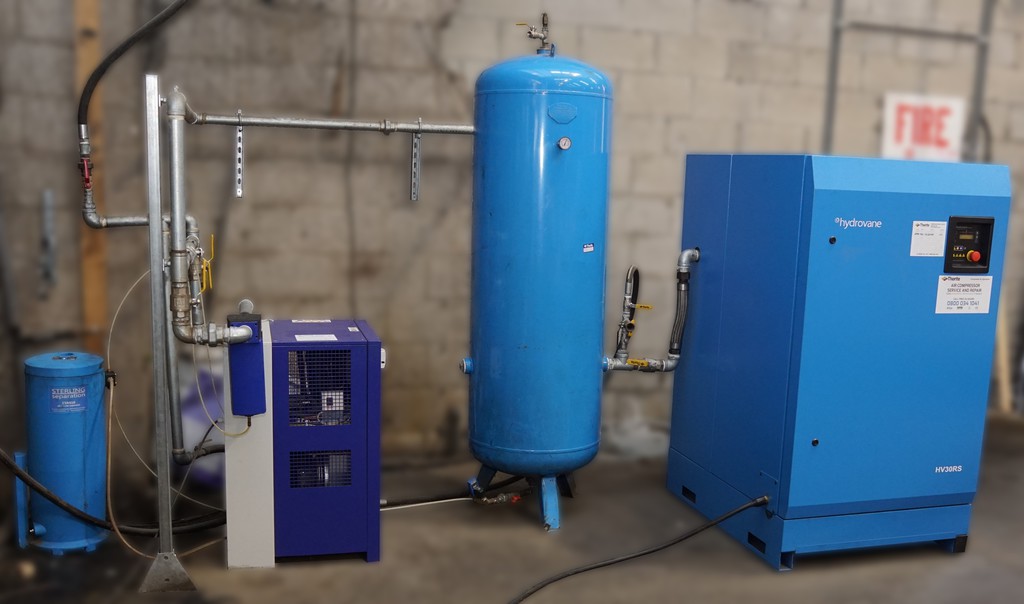 The savings that a company can make by updating its compressor are considerable and Thorite is extremely proficient at showing factory owners just how significant these savings can be. Towards the end of last year, key account manager, Steve Bradbury, visited Selby based Service Timber and offered to data-log two aging fixed speed compressors; an 11kw Hydrovane and a 15kw HPC model
Bradbury quickly established the air demand profile, showing that by replacing the two existing compressors with one new variable speed compressor, considerable savings could be made. A new 30 kW Hydrovane variable speed rotary vane type compressor was installed last November and is set to save Service Timber over £2000 per year.
OTHER ARTICLES IN THIS SECTION