Home
>
Essential guide to ceramic bearings
Editor's Pick
---
ARTICLE
Essential guide to ceramic bearings
04 September 2019
Specialist bearing supplier, SMB Bearings, has published a free informative guidebook on different ceramic bearings, their materials and potential applications. Ceramic bearings: Your essential guide to ceramic bearings has been created for engineers working on design projects in which non-conductive or corrosion resistant bearings are required. The guide is available to download from the SMB Bearings website.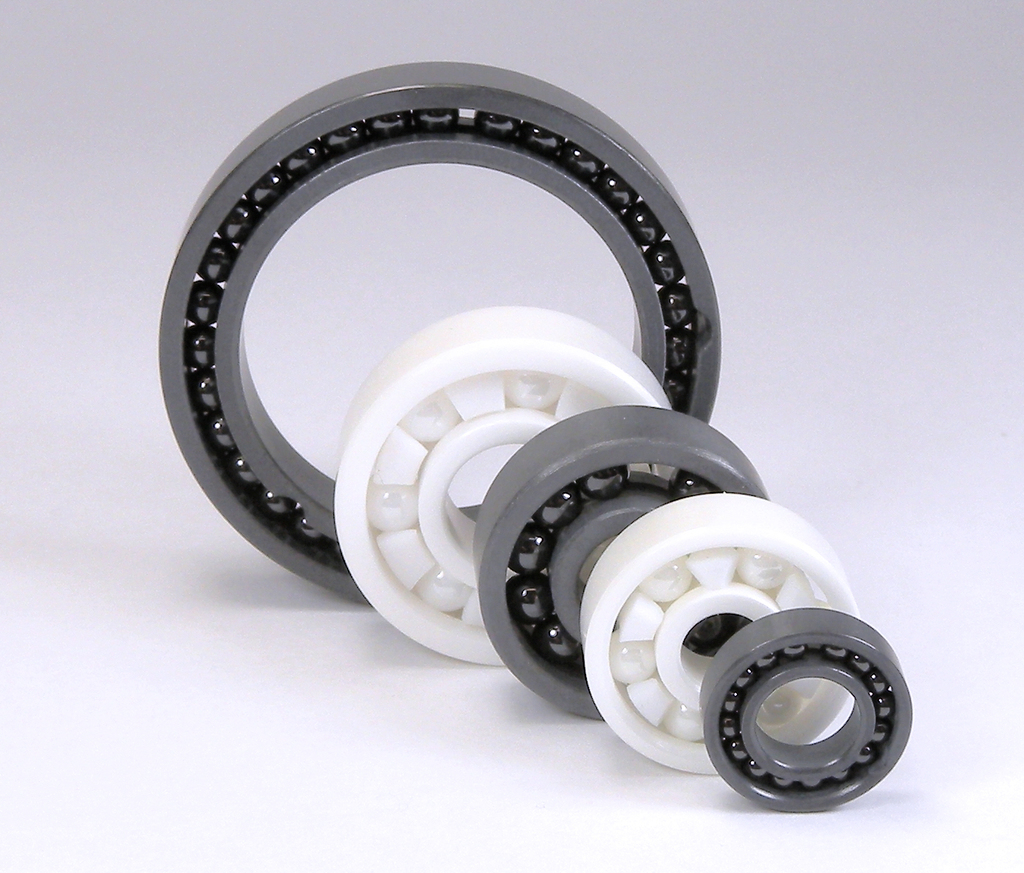 To dispel some common misunderstandings about ceramic bearings, the guide distinguishes between common ceramic materials and their properties. For instance, silicon nitride (CCSI) is identified as the most appropriate ceramic for higher speed applications, whereas silicon carbide (CCSC) is the best choice for applications that require extremely high levels of corrosion resistance.
Each ceramic material, including zirconia (CCZR), is accompanied with a list of material properties and appropriate applications. The guide also identifies the difference between full ceramic and hybrid bearings. A common misconception is that when people think of ceramic bearings, they are referring to hybrid versions. Unlike full ceramic bearings, hybrids sit between full ceramic and steel options, with ceramic balls paired with metal inner and outer rings.
"SMB Bearings prides itself on providing guidance to customers for choosing the correct bearing type — even for incredibly niche and unusual applications," explained Chris Johnson, managing director of SMB Bearings. "The team is committed to helping engineers select the specific bearing material, size and lubrication to ensure the application operates as effectively as possible.
"This free downloadable guide to ceramic bearings should further inform perspective buyers, including those who are unfamiliar with the different ceramic material types. To help, we've also included a handy frequently asked question section, covering the most common challenges related to choosing and installing ceramic bearings."
Ceramic bearings are just one of SMB Bearing's specialist product types. Having originally focused on miniature, thin section and stainless-steel bearings, the Oxfordshire-based supplier has expanded its offering to include marine grade stainless steel bearings, plastic bearings and ceramic bearings.
More information on SMB Bearing's product lines can be found on the company website and Ceramic bearings: Your essential guide to ceramic bearings can be downloaded for free here.
RELATED ARTICLES
No related articles listed
OTHER ARTICLES IN THIS SECTION