ARTICLE
Flat ribbon cable entry system
05 February 2019
Conta-Clip's KDS-FB flat ribbon cable entry system portfolio currently comprises 13 cable entries with four frame widths and various divisions for flat and round cables.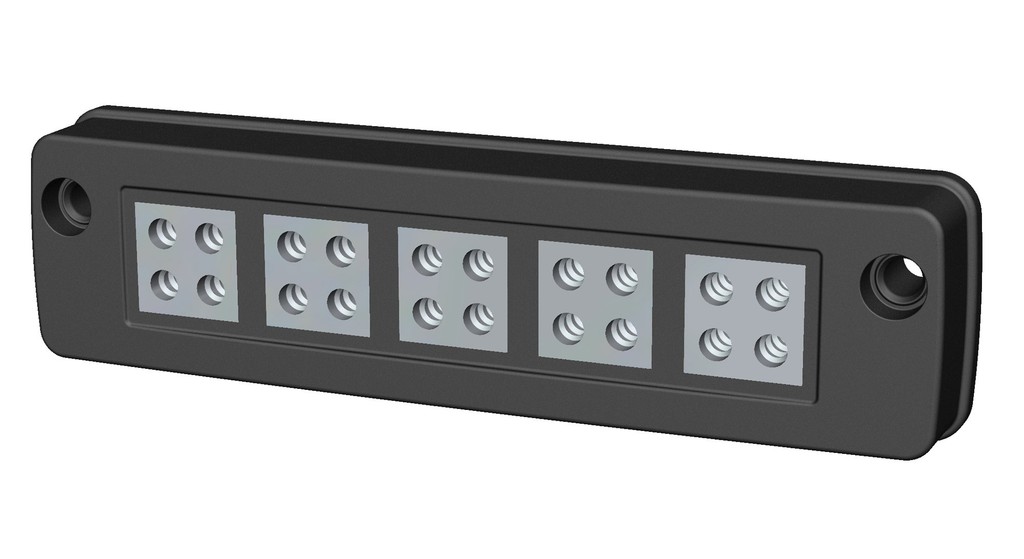 The latest addition is a pre-configured cable entry with five sealing elements to accommodate round cables. The new variant has a 39 mm x 120 mm frame size.
Like all KDSClick cable management solutions, the KDS-FB line is based on a few basic components designed for tool-less assembly and tool-less placement into a frame. Once the one-piece frame is screwed on the opening from outside the enclosure or distribution cabinet, flat or round cables fitted with suitable sealing elements can simply be pushed in from the inside for a snug insertion into the frame slots.
TPE gaskets are molded directly into the frames to ensure high, IP66-rated ingress protection. Sealing elements with gills all around ensure an absolutely tight fit and reliable ingress protection. The gaskets for flat cable entries additionally feature gills in the cable openings.
Sealing elements are available for all common industrial cable sizes. KDS-FB thus allows manufacturers to pre-configure machine housings or cabinets for later wiring with no need for advance detailed knowledge of specific end-user requirements. The sealing elements for different cable diameters all have uniform sizes. Due to the easy, tool-less exchange of the sealing elements, the cabling can therefore be changed at any time.
OTHER ARTICLES IN THIS SECTION