Home
>
'Added value' growth leads to warehouse expansion
Editor's Pick
---
ARTICLE
'Added value' growth leads to warehouse expansion
13 August 2019
Due to continued growth, leading supplier of components for industrial automation, OEM Automatic, is set to expand its warehouse premises in August 2019.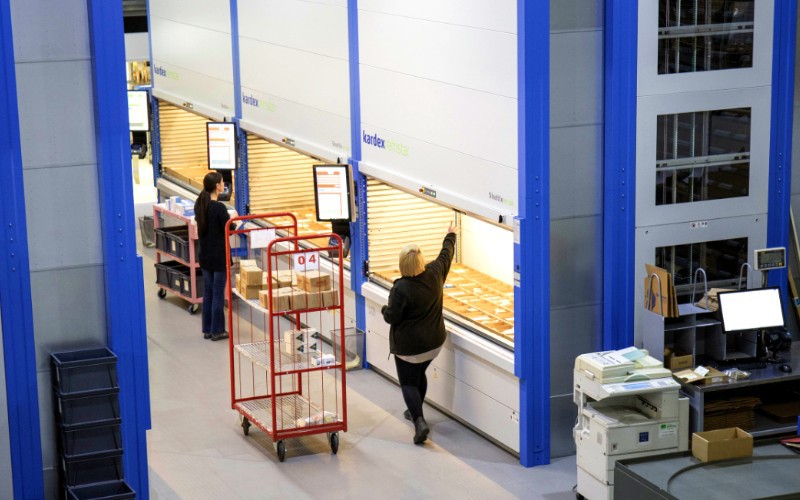 The 447m2 of additional space will house the 'Added Value' workshop along with 150 – 200 pallet racking.
"In the last financial year, we've grown significantly. Our business structure, five distinct business areas each with their own area of specialism, whilst partnering with many of Europe's leading brands has helped OEM keep up to speed with current trends in industrial automation. This continued growth along with a commitment to carry extra stock in case of disruption caused by Brexit has driven the need for this extra space," said OEM Automatic, Managing Director, Richard Armstrong.
"We're not just stocking products in the new space however; we're also expanding our 'Value Added' workshops."
OEM's Value Added option allows customers to reduce the overall costs by ordering components prefabricated.
"The custom work we do began as a simple way to help our customers be more efficient, but it's quickly grown into a major part of our business offering. So much so that we're dedicating a large section of the new warehouse to our workshops, meaning we'll be able to prefabricate and pre-assemble even more components.
"OEM currently stocks over 8000 products and have six state of the art vertical storage lifts. Each has a floor print of only 12m2, yet provides 200m2 of shelf storage space," added Armstrong.
"We're committed to adding value to our customers and suppliers at every stage of the process. Part of the commitment is providing world-class logistics. If we receive an order before 4pm, we can usually guarantee next day delivery. Our warehouse team work extremely hard to ensure orders are met, we process around 7000 lines monthly and operate at a 99.29% error free ratio," said Warehouse Manager, Adam Parkin.
RELATED ARTICLES
No related articles listed
OTHER ARTICLES IN THIS SECTION