Home
>
Device to support MWD in oil & gas sector
Editor's Pick
---
ARTICLE
Device to support MWD in oil & gas sector
16 October 2019
Sensata Technologies has launched a new high pressure, high temperature (HPHT) Brushless DC motor that supports the operation of Measurement-While-Drilling (MWD) in the Oil and Gas exploration sector.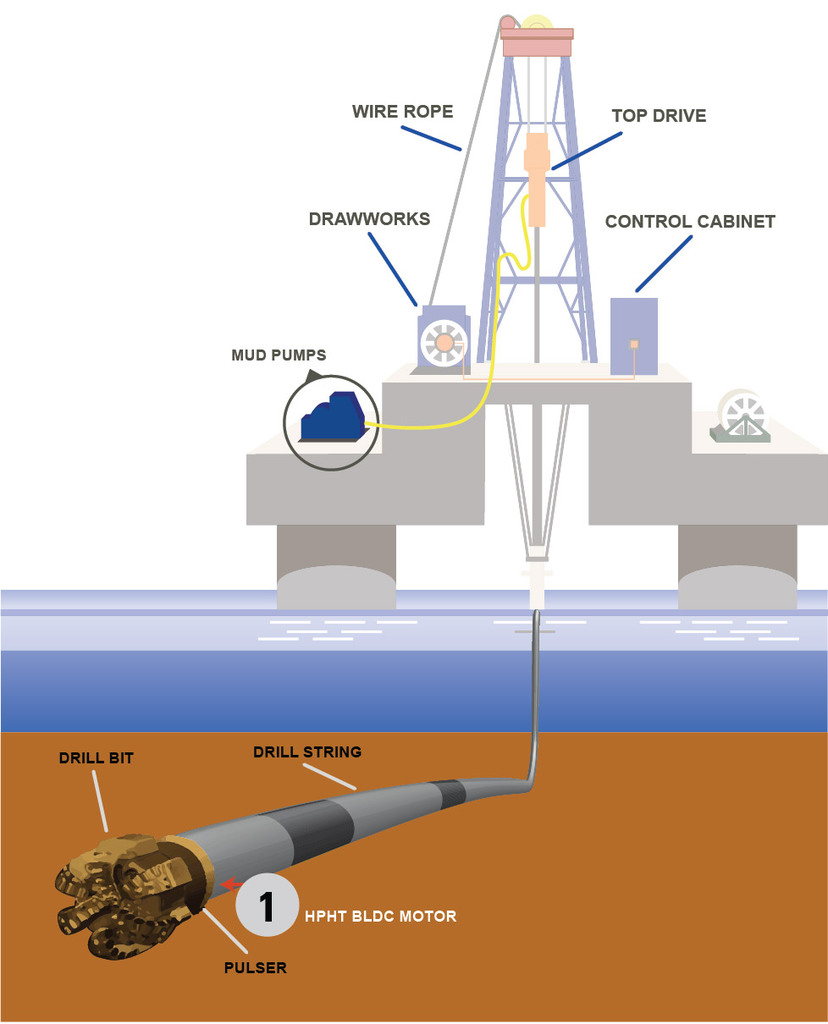 MWD logging equipment is used to provide real-time positional data to assist with the proper orientation and steering of the drill. Mud pulse telemetry is the method used to encode and transmit the data from the sensors located at the 'bottom of the hole' to the 'top of the hole' or surface. This data includes not only the position of the drill head, but also information on the surrounding formations.
This is achieved by utilising the mud product within the well bore casing as a transmission line. A poppet valve within the pulser assembly located behind the drill head creates periodic pressure bursts which carry the encoded sensor data.
Typically, the mud 'pulsing' poppet valve is controlled through the use of BLDC motors rotated at short (i.e. 100 to 300 milli-second) bursts every few seconds throughout the MWD process. For ultimate reliability, future component designs including the BLDC motors must be designed and successfully tested to operate under continuous duty in temperatures up to 200ºC, atmospheric pressures of up to 30,000 psi, shock loads to 1000 G and vibration to 25 G.
The new Sensata BEI Kimco Hall Commutated 1.5" diameter HPHT Brushless DC motor is designed specifically for the most severe down-hole mud pulser applications. The design has been validated and certified by an independent Environmental Test Lab to ensure operational robustness under the most extreme conditions throughout its operational life.
Sensata is among the few companies in the motor industry that has tested its motor design to the 30K PSI level under maximum temperature extremes in excess of 200ºC, simultaneously. This portion of the test protocol replicates the deepest drilling conditions where temperature, pressure, shock and vibration extremes combine to create most destructive environment for equipment operation. The motor features integral Hall commutation for simplified control options, Rare Earth Magnets to support high corrosion resistivity and other proprietary mechanical design features for improved robustness.
A detailed report summarising the HPHT test protocol is available upon request.
RELATED ARTICLES
No related articles listed
OTHER ARTICLES IN THIS SECTION