ARTICLE
Handles physical process variables
06 July 2013
TAIE controllers from CD Automation automatically control physical process variables that can be represented as an analogue signal, such as temperature, pressure and flow.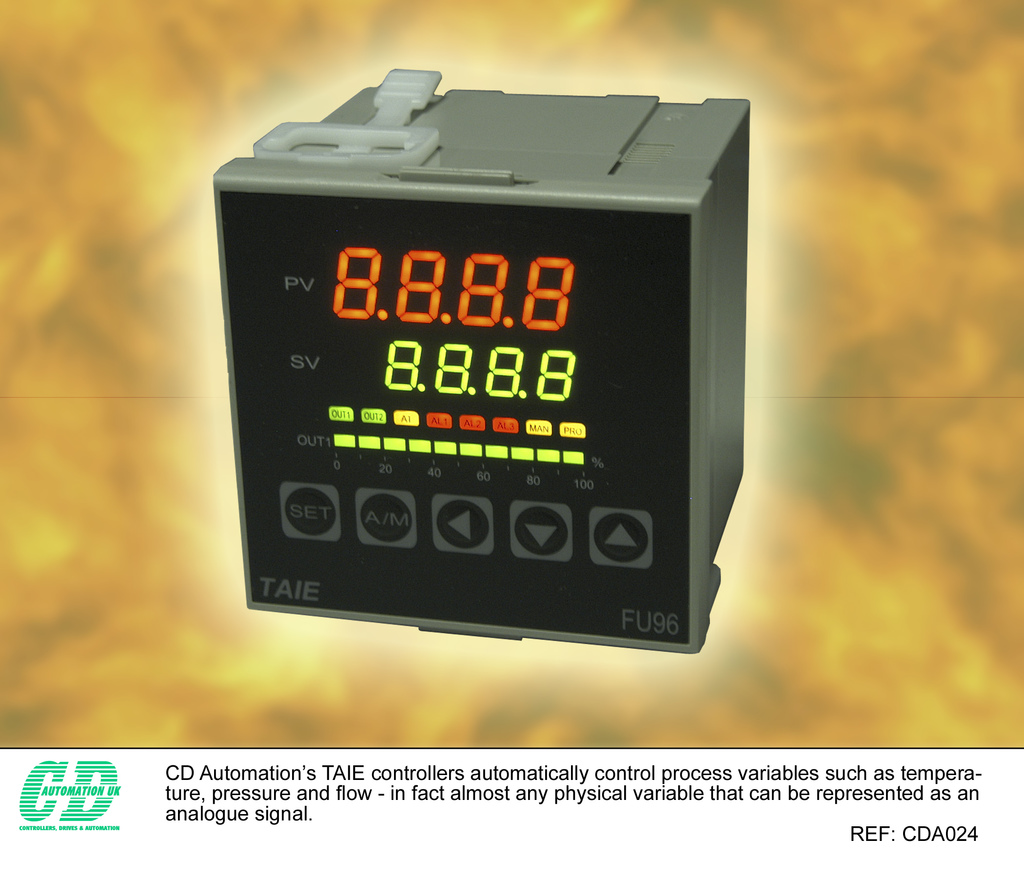 The TAIE controller range will accept an input from almost any type of sensor. As well as the standard on/off, PID and manual control modes to choose from, auto-tune and fuzzy logic control algorithms ensure the user has the tools to achieve optimum process performance.
Temperature is the most common variable, but the principles are equally applicable to all analogue variables. A temperature control loop for example can consist of a sensor to measure the temperature, a controller and a power regulator. The controller compares the measured temperature, referred to as the process value (PV), with the desired temperature, which is the set value (SV), and regulates the output power to make them the same. The difference between the PV and SV is called the 'error signal'.
OTHER ARTICLES IN THIS SECTION