Editor's Pick
---
ARTICLE
For complex industrial environments
22 April 2014
The new Axiocontrol AXC 3050 controller from Phoenix Contact offers fast processing speed for complex automation tasks.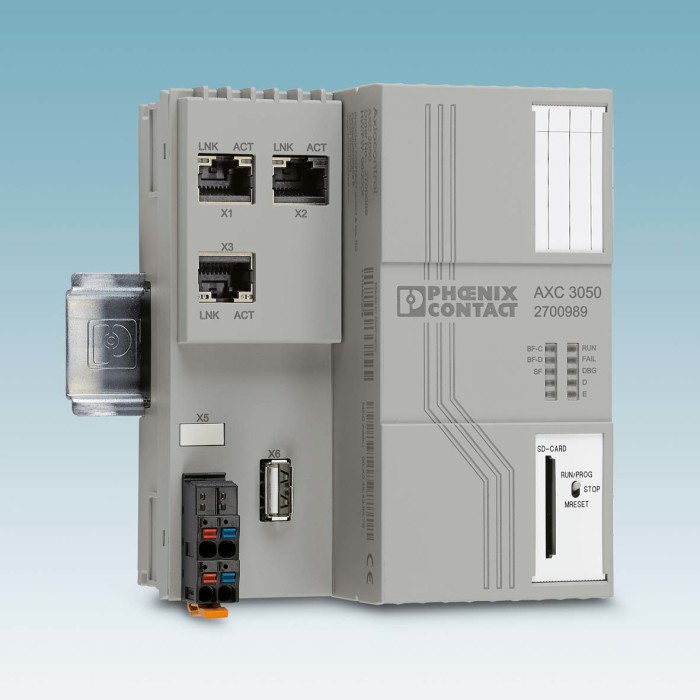 Programmed via PC Worx, which incorporates all 5 IEC 61131 languages, functions like high-speed counters and event tasks are integrated directly into the controller. This enables short response times without the need for special I/O modules.
To set up local stations, the Axioline F modules, the IP20 I/O system from Phoenix Contact, can be installed in the modular controller as required. The controller can be integrated into existing networks via the three Ethernet interfaces and expanded to include additional local I/O modules.
OTHER ARTICLES IN THIS SECTION