ARTICLE
PLC & built-in touchscreen
06 August 2014
System integrators and OEMs often develop applications that require PLC control, but have to settle for simple text displays due to budget constraints. Addressing this issue, Unitronics has developed Samba, an an all-in-one, palm-size controller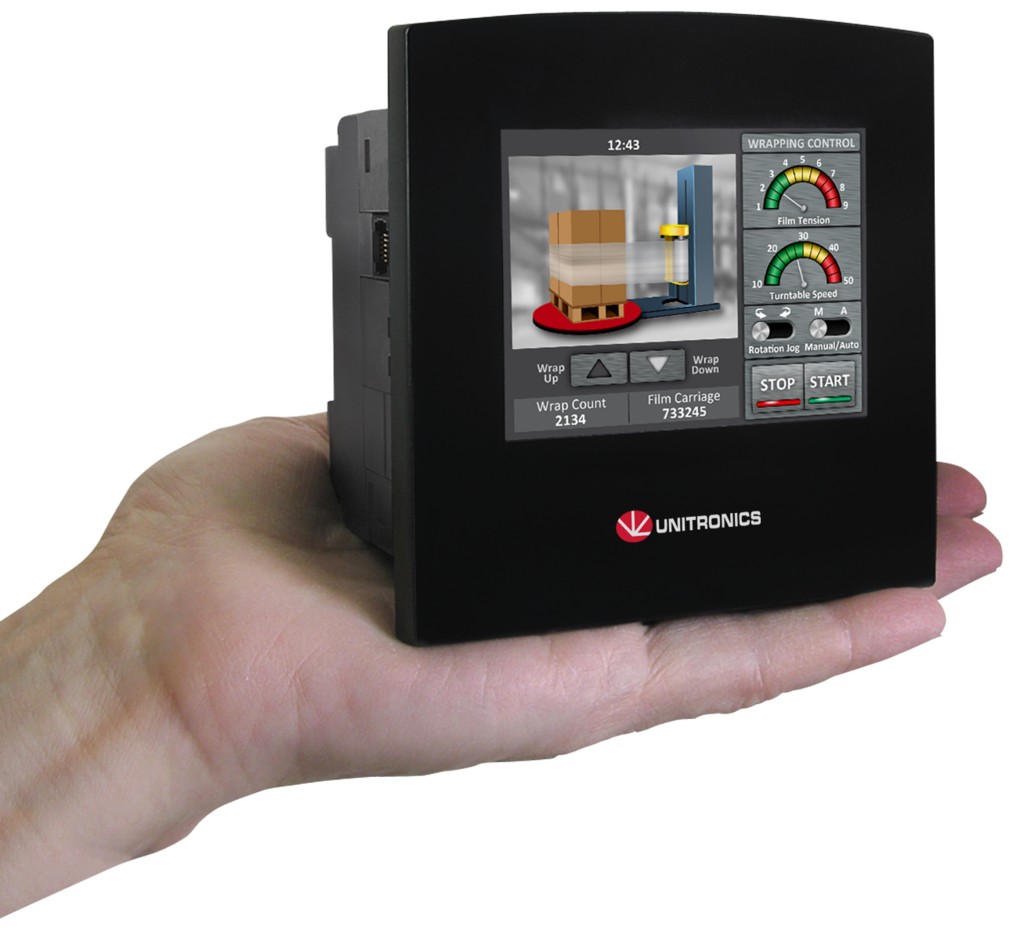 The HMI 3.5in QVGA 16-bit touchscreen enables data entry and display of variable data, including colour trend graphs and alarm screens. Samba supports 24 user-designed screens, and up to 40 images per application.
The integrated PLC controller offers a broad range of features including two auto-tuned PID loops, time-based RTC control, datalogging and recipes. Internal memory holds 0.5MB of application logic, plus 512k for fonts and 0.5MB for images. Onboard I/Os offer digital, analogue, and high-speed functionality.
Samba supports GPRS/GSM, email, SMS, as well as industrial TCP/IP protocols, MODBUS, DF1 slave, CANopen, J1939 and more. It can also be adapted to any 3rd party protocol.
OTHER ARTICLES IN THIS SECTION