ARTICLE
New VFD line
06 August 2018
In keeping with its commitment to centralise and streamline industrial automation and control, Unitronics has announced a new VFD line.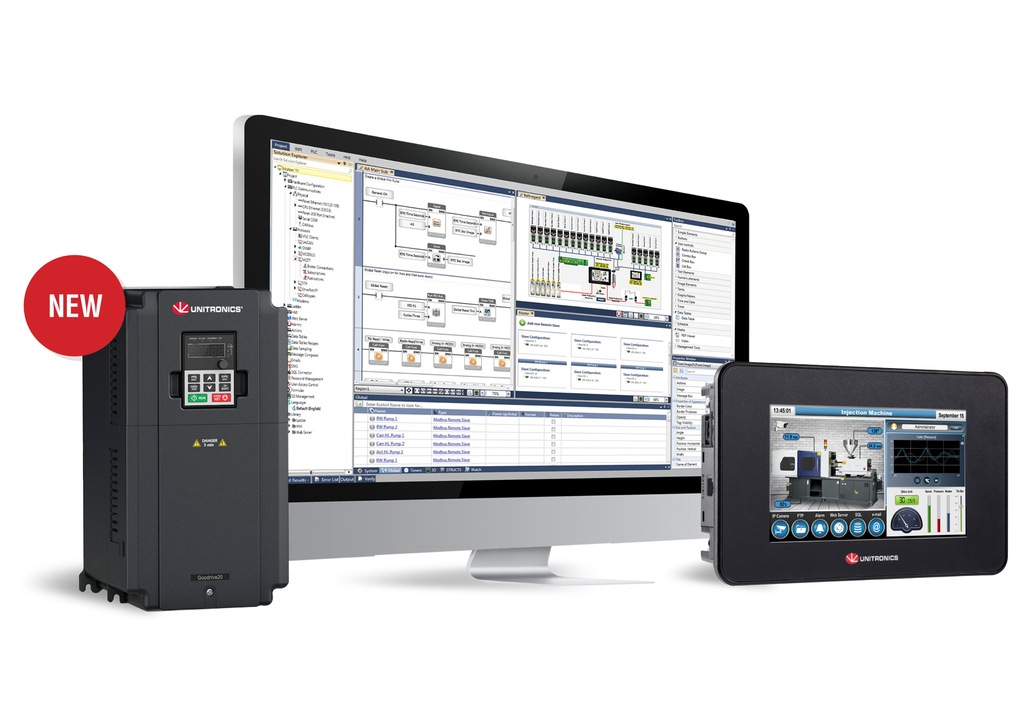 Variable Frequency Drives (VFDs) – also called inverters – optimise machine performance, save energy, and lower machine lifecycle costs across a range of applications, including packaging, conveyance and material handling, machining, pump and fan applications, and more.
Unitronics' VFDs seamlessly integrate with the company's existing lines of PLC + HMI All-in-One controllers: UniStream, Vision, and Samba.
The addition of a VFD product line simplifies workflow by enabling customers to obtain VFDs, PLCs, and HMIs from a single supplier, program them all in a single software, and receive support from the same team throughout a project.
Unitronics VFDs offer options for both single and three phase VFDs from 0.4 kW and up to 110 kW. Features include:
EMC Built-In Filters
Mounting options – Wall, Flange, Rail
Temperature - Extended operating range
Modbus RTU fieldbus
Braking units - Built-In
Sensorless Vector and Torque control
STO (Safe Torque Off)
Heavy-Duty overload capacity
OTHER ARTICLES IN THIS SECTION