Home
>
Remote access agreement
Industry Update
---
ARTICLE
Remote access agreement
23 February 2016
Leader in signal transmission solutions for mission-critical applications, Belden Inc, has announced that its Hirschmann Automation and Control business has signed a formal partnership agreement with Secomea A/S, a leading provider of remote access solutions for the automation and machine industry.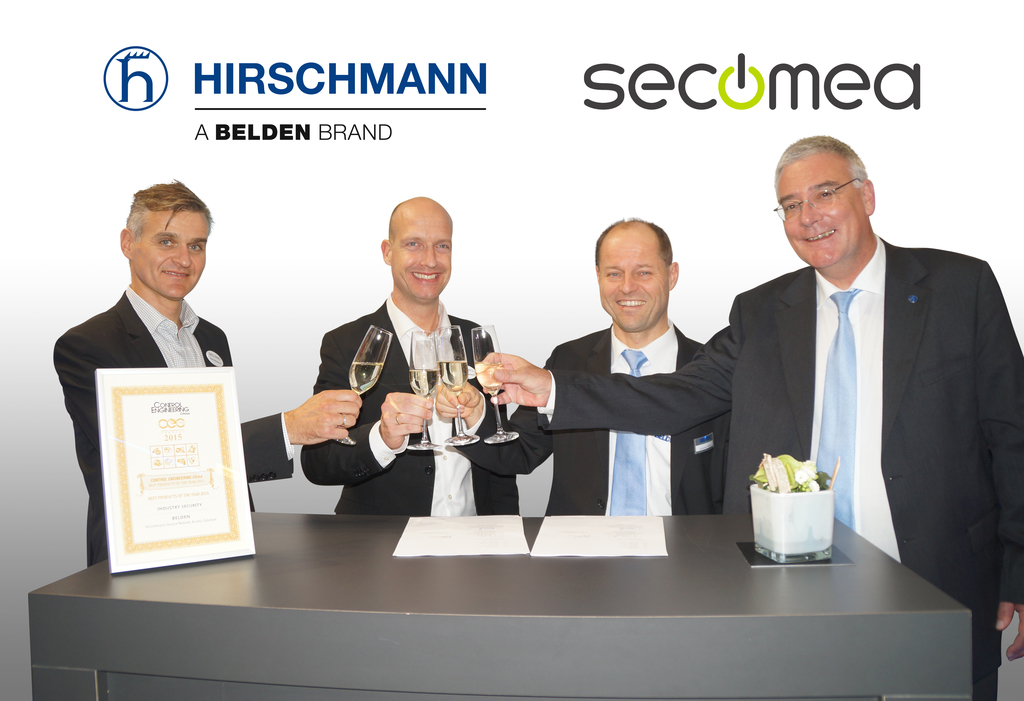 The two companies have agreed to work together to develop new, easy to use secure remote access solutions, which will enable users to remotely access their sites for programming, diagnostics and troubleshooting.
Hirschmann and Secomea have already partnered on the development of a soon-to-be launched application, a new Hirschmann secure remote access solution to provide remote network access, programming and diagnostics.
The simple set-up, ease of use and secure technology make the Hirschman solution ideal for the machine building, automotive and food and beverage industries, which often need remote access to plants and machinery around the world. Remote access reduces the need for travel and allows staff to work more efficiently by handling multiple systems simultaneously.
"Working with Secomea will enable us to expand our range with new and different hardware variants." said Johannes Pfeffer general manager and VP core networking Industrial IT Solutions at Hirschmann. "Working in partnership, we intend to develop a full range of Secure Remote Access products, which we believe will form an increasingly important part of our product portfolio in the future."
Michael Ferdinandsen, CEO of Secomea, said: "Hirschmann/Secomea combined Secure Remote Access hardware and software systems will help companies leverage the increased connection of devices, in line with the latest developments around the Industrial Internet of Things and Industrie 4.0."
RELATED ARTICLES
No related articles listed
OTHER ARTICLES IN THIS SECTION