Editor's Pick
---
ARTICLE
Cable entry made easy
17 March 2016
Offering straightforward cable management capability, the open support sections of the Rittal CP 60/120/180 support arm system enable quick and easy access to cables via flexible clip-on plastic covers in the event of damage or for retrofitting.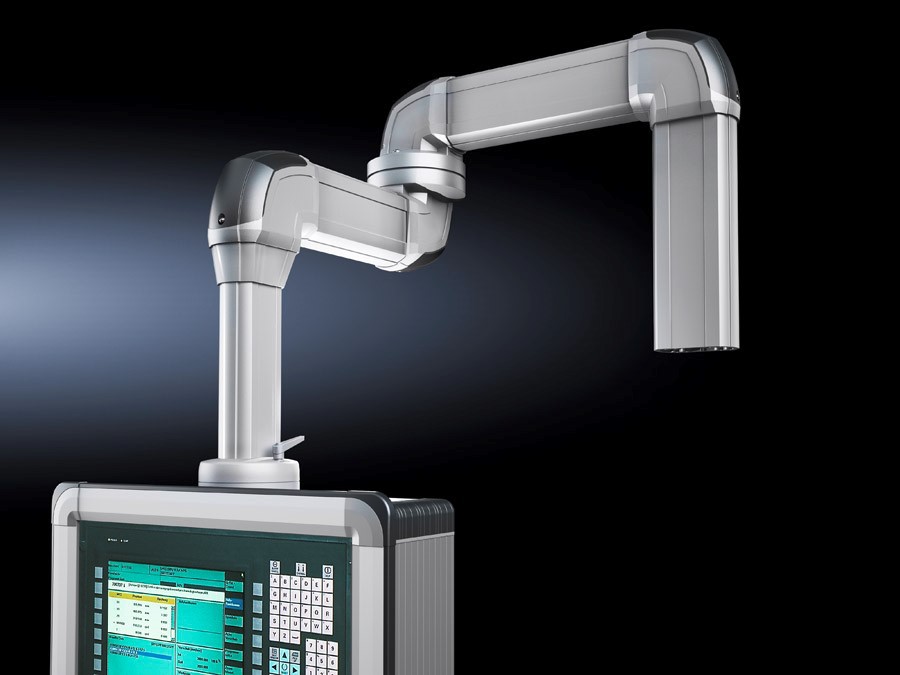 The section diameters of the support arms provide plenty of room for pre-assembled cables with connectors (e.g. DVI). Meanwhile, clamping elements can also be installed in the open area of the support sections to stabilise open support sections with a long jib, preventing them from twisting.
The CP support arm system can support loads comparable to those of closed support sections; the clip-on plastic cover neatly conceals the clamping elements for additional stability and safety. Three load levels of 60, 120 and 180kg (based on a jib length of one metre) can be configured.
OTHER ARTICLES IN THIS SECTION