ARTICLE
RS Components 3D CAD programme reaches more than 75,000 models
07 September 2016
RS Components' extensive 3D CAD library now totals more than 75,000 component models from its catalogue of stocked products, providing engineers currently designing or looking to design in 3D with an even wider choice.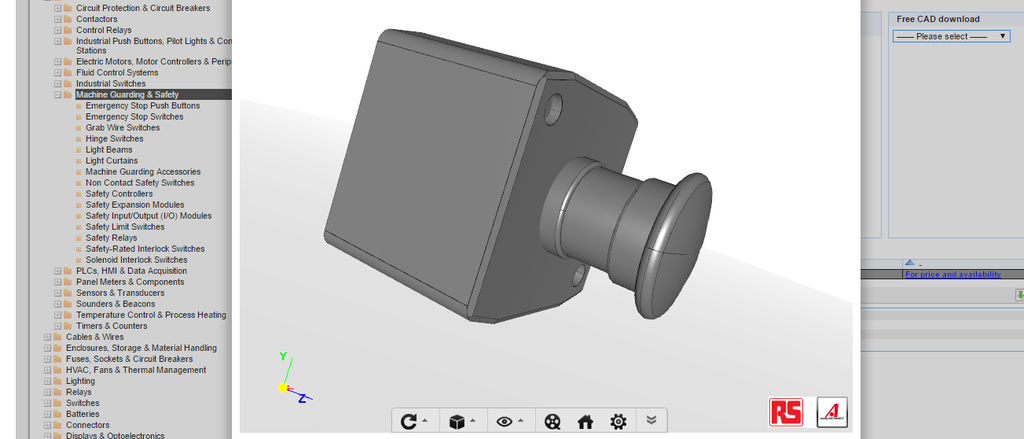 The RS 3D CAD model programme, which has been running for more than six years, allows electronics, mechanical and automation engineers to download 3D CAD models completely free-of-charge. As many as 120 suppliers are represented within the library of models, which now includes the company's own-brand RS Pro products. In addition, the repository includes greater coverage for the automation sector with more components and parts from leading automation suppliers such as Phoenix Contact and Schneider Electric.
The CAD models can be downloaded in all of the most common 3D CAD formats directly from the product pages of the RS website, as well as from within the DesignSpark Mechanical 3D design software tool. Engineers can also access the entire catalogue in one place via Traceparts. The library is also visible to engineers via the new 3D viewer tool within the RS Toolbox App, enabling users to view products from all angles while on the move.
"Since its initial introduction in May 2010, RS has continued to support and build up the 3D CAD model library," said Glenn Jarrett, Vice President of DesignSpark at RS. "This significant milestone is an indication of our continued commitment to electronics and mechanical engineers looking to design in 3D. The available selection of models has also been extended to include parts targeted for use in industrial applications."
OTHER ARTICLES IN THIS SECTION