Home
>
Easy-to-integrate drive solutions
ARTICLE
Easy-to-integrate drive solutions
09 January 2017
Interroll will exhibit in Dublin at the National Manufacturing & Supply Chain Conference & Exhibition on stand 91, January 26th 2017.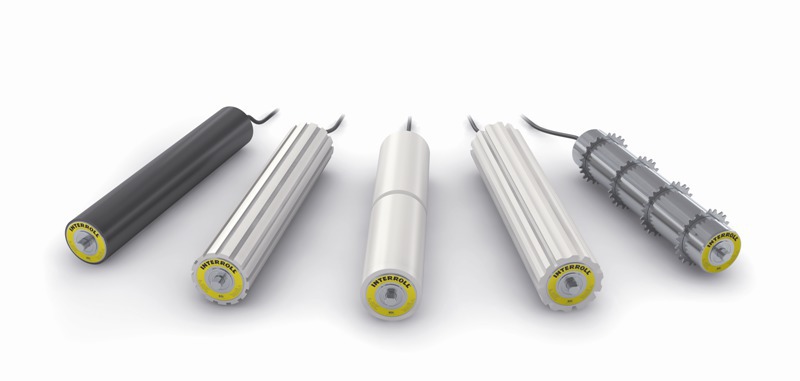 Interroll's products include easy-to-integrate drive solutions such as drum motors for belt conveyors, DC-powered and non-powered rollers for roller conveyor systems; energy-efficient flow storage modules for compact pallet/container racking systems in distribution centres; crossbelt sorters, belt curves and other user-friendly conveyor modules for cost-efficient material flow systems.
Interroll's IP66/ IP69K hygienic drum motors can be covered with FDA approved profiled lagging, or fitted with stainless steel sprockets to provide excellent drive performance for all makes of modular plastic belting.
Independent tests showed Interroll drum motors guarantee energy efficiency rates of up to 83% and eliminate the risk of product contamination compared with conventional external geared motor drives.
Interroll's Magnetic Speed Controller MSC 50 is perfect for controlling the speed of boxes and plastic trays travelling on gravity roller conveyors and spirals or the end sections of sorters.
RELATED ARTICLES
No related articles listed
OTHER ARTICLES IN THIS SECTION