ARTICLE
Real time production data
23 March 2017
By installing eWON Flexy VPN routers and using the Talk2M Internet-based remote access system, manufacturer of high speed food tray sealing machines, Packaging Automation, is able to offer customers a range of added-value options including real time visualisation, production management and fault diagnosis tools.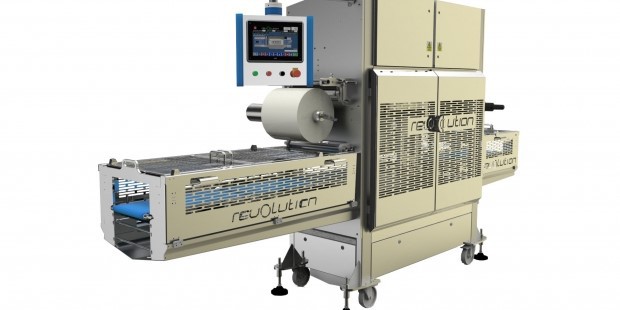 Tray sealing machines are capable of sealing from 12 to 200 packs per minute. These machines are fitted with the eWON Flexy and Talk2M solution, which enable remote diagnostics and real time visualisation of live production data on the machines. As Rui Cardadeiro, Senior R&D Engineer at Packaging Automation Ltd states: "The eWON Flexy router and Talk2M solution provide us with remote connectivity into the heart of the customer's machine via the Internet, enabling our engineers to remotely access and diagnose faults, regardless of the machine's location, so that we can get to the root cause of stoppages quicker and help our customers maintain higher levels of production and improved OEE [overall equipment efficiency]. These features are critical to our 24/7 customer support service."
He continues: "In addition, we can also offer customers a live, web-based view of their machine and its current operating state [stopped/running], as well as live production statistics including output, current running speed and historic details of stoppages and changes to machine parameters. We've developed mobile dashboards that allow our customers to compare OEE statistics across different products on each line, which helps them to identify trends and performance variations by shift and line. Inefficiencies or idle time can be spotted quickly in order to prioritise improvement activities."
Available in the UK from Industrial Data Communication and M2M specialist M.A.C. Solutions (UK) LIMITED, the eWON Flexy is a flexible, modular, industrial machine-to-machine (M2M) VPN router. This modular concept is based on standard base units, which can be extended by modular expansion cards, thus offering users an almost unlimited number of connection permutations. The current range of eWON Flexy extension cards includes: a dual serial port card; an Ethernet WAN card; a Cellular 3G+ HSUPA card; an 802.11b,g,n WiFi/WLAN client card; a PSTN dial up modem V92/34/32/22bis; and the 3-port USB card.
The multiple award-winning Talk2M solution allows the issues of security, configuration and implementation to be resolved, while still working with the existing firewalls which are employed to protect the company's networks from outside attacks. This solution provides a secure communication route via the Internet between the user and the remote machine, without altering the computer network at either end. The technician making the remote connection can only access 'his own' machine, and is therefore unable to enter the customer's local network.
OTHER ARTICLES IN THIS SECTION