ARTICLE
Small high performance SSR
28 June 2017
Carlo Gavazzi has introduced the RK series of 2 pole solid state relays for power control applications with units up to 75AAC, screw connection and either independent control of each pole or common control.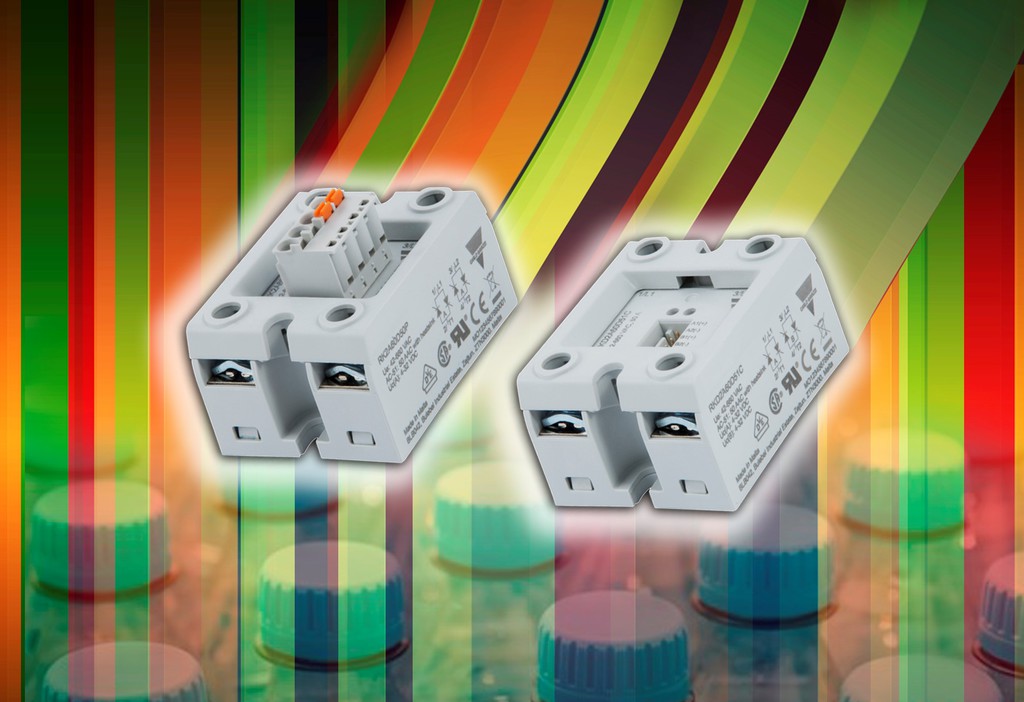 Reacting to market requirements to have a more compact solution, the RK Series is only 45mm wide, 2 poles in one housing saves space by up to 50%; it's delivered ready for mounting to a panel chassis or heatsink. The back-plate is already equipped with a pre-attached thermal interface.
The RK series has pluggable spring terminals for simple and fast wiring connection speeding up installation time, operating voltages up to 660VAC and current rating up to 75AAC per pole, control input off 4-32VDC; LED indication per pole for control status and an operating temperature range of -40°C to 80°C.
The output of each pole is protected against over voltage within integrated transil which ensures minimal equipment downtime.The wire bonding technology used reduces any thermal and mechanical stress of the output chips allow a much larger number of operational cycles compared to other technologies. Improved thermal efficiency increasing the lifetime of the solid state relay and reduces the size of the heatsink.
The RK Series has CE, UL, CSA and VDE approval, ensuring optimal performance is met in industries such as food and beverage, plastic and rubber, semiconductor and packaging & wrapping markets.
OTHER ARTICLES IN THIS SECTION